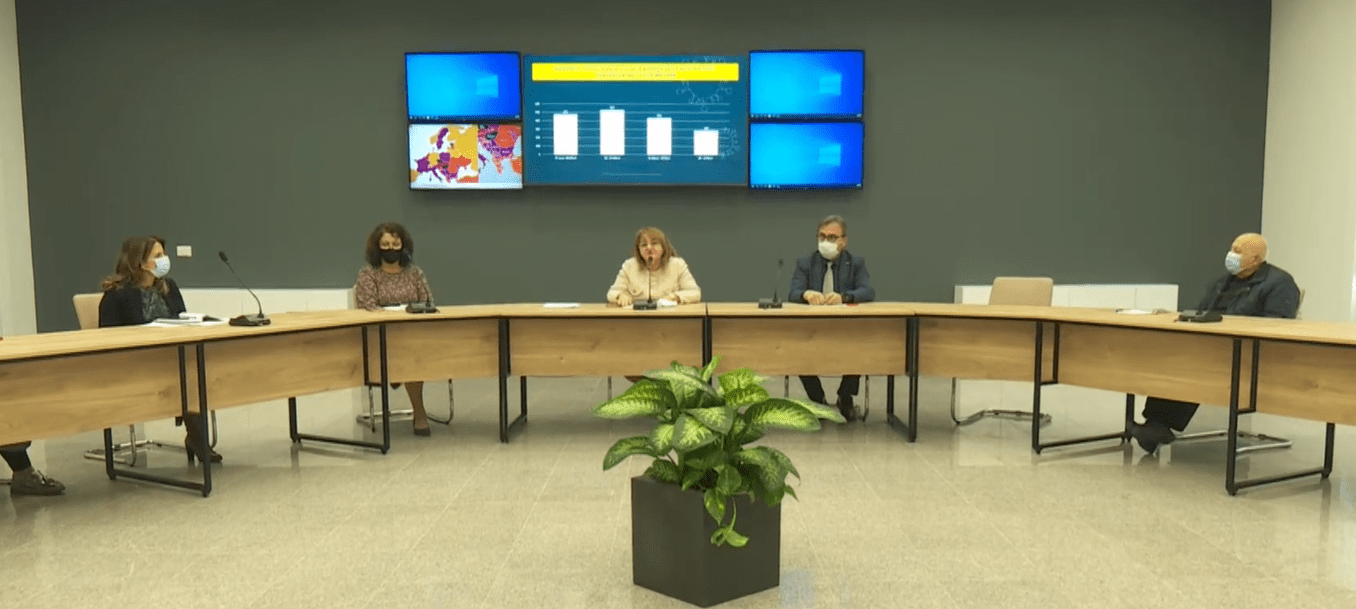 TIRANA, May 1 – Albania lifted on Sunday all restrictions of Covid-19 for citizens entering the territory of the country. The decision was taken by the Committee of Experts and was officially implemented at all border crossings: land, sea and air on May 1, 2022.
All passengers who are allowed to enter the territory of the Republic of Albania must respect the protocols of international standards that airlines apply everywhere in the world.
The number of counters has been increased from 5 to 7 at the Morini border crossing point and another mobile counter has been placed in front of the border checkpoint.
The Kosovo side has not yet decided on the implementation of the removal of restrictions at the border with Albania. According to information received at the border checkpoint of Vermice, the procedure for checking vaccination certificates and pandemic rules continues. Meanwhile, the number of entrances and exits at all border crossing points in the southeast of Albania has increased. Official sources said that 5342 citizens entered and left in Kapshtica during the last 24 hours, while the number of entrances and exits of citizens was 6930 at the border crossing point in Qafë Thanë. To cope with the influx, the border crossings of Kapshtica and Qafe Thana have increased the number of counters. /Argumentum.al