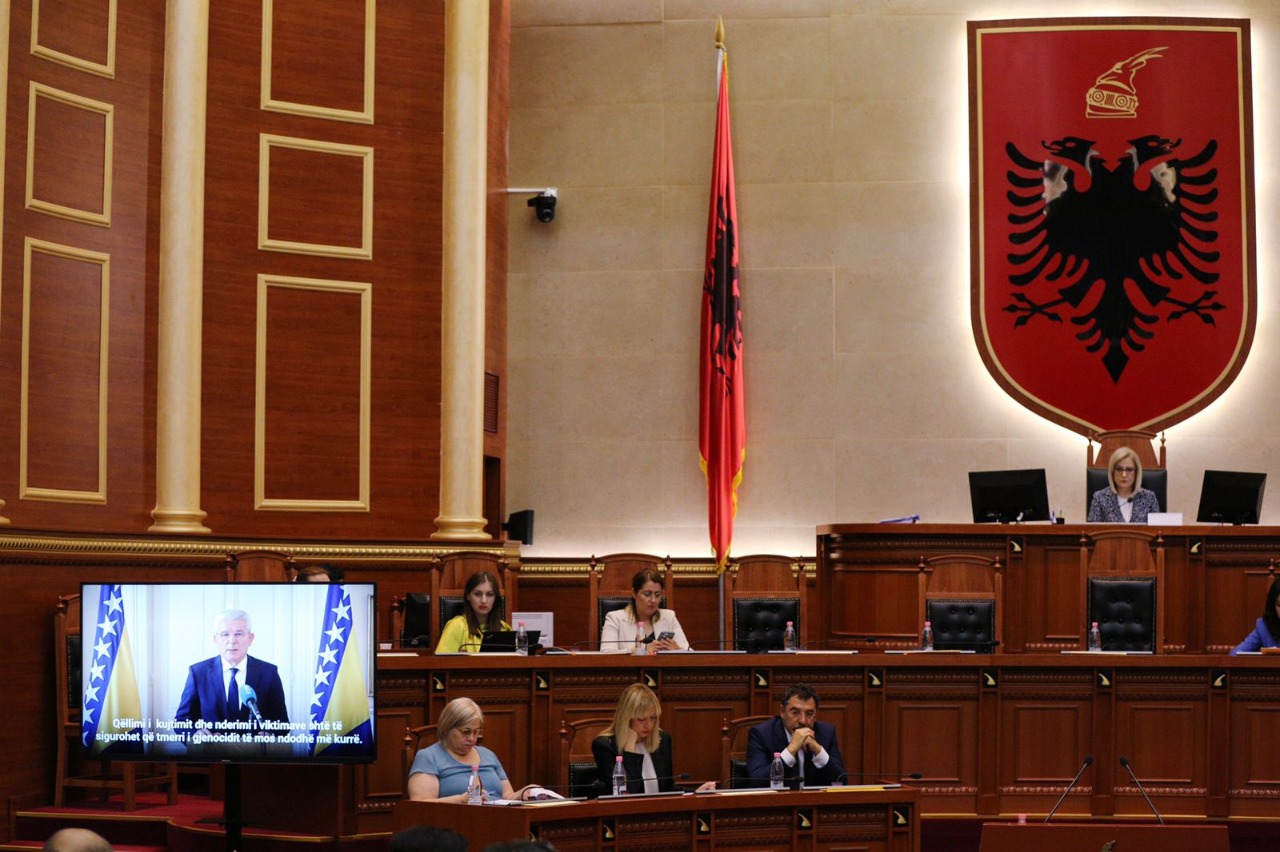 TIRANA, July 7 – Albanian Parliament has approved the draft resolution for the condemnation of the Serbian genocide in Srebrenica with no votes against. Some 113 deputies of the 140-member Parliament, who participated in the vote in Thursday's plenary session, casted the votes in favor.
"On the resolution on Srebrenica. 113 deputies participated. 113 votes in favor," said Speaker Lindita Nikolla after the voting process.
Meanwhile, the majority in Parliament rejected 4 amendments proposed by former Prime Minister Sali Berisha and deputy Tritan Shehu.
The BiH Ambassador to Tirana attended the session expressing his appreciation for this act of the Albanian Parliament.
As a matter of fact, the opposition submitted a draft resolution on the issue a few weeks ago, but the majority did not take it into consideration.
Opposition lawmakers said in their comments that it was wrong that Serbia and Serb President Aleksandar Vucic were not mentioned in the resolution. They linked it with the alliance of Rama with Serbian President Vucic, who has been a minister in the government of the late Slobodan Milosevic who was the mastermind of the genocide in BiH and Kosovo and was labeled as the butcher of the Balkans. /Argumentum.al