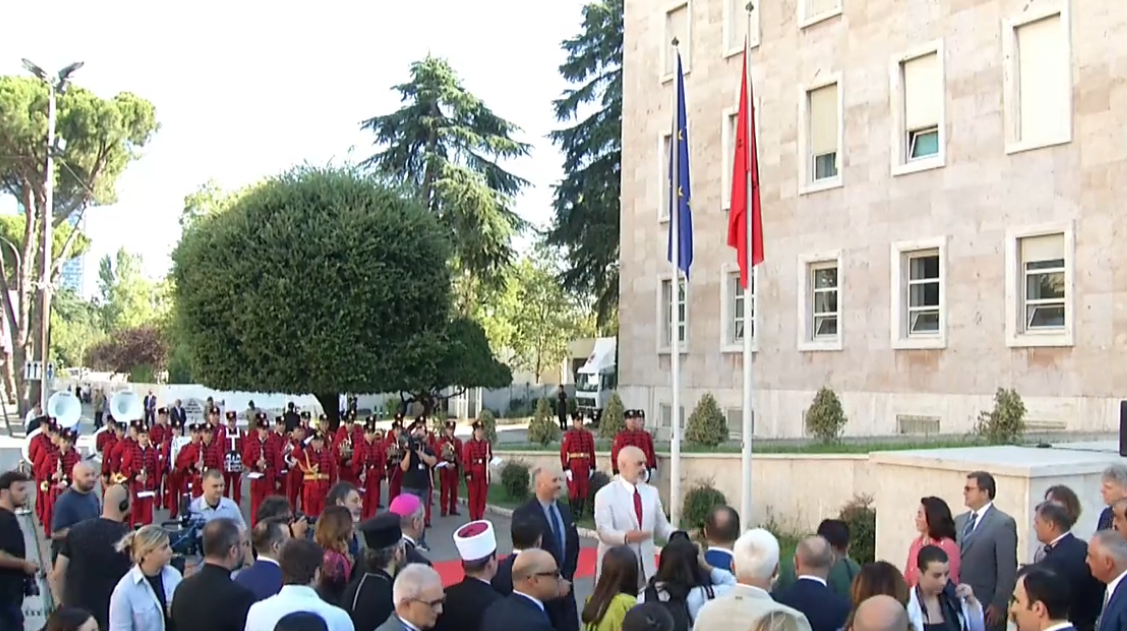 TIRANA, July 20 – Prime Minister Edi Rama said the symbolic raising of the EU flag in front of the prime minister's building is not the last symbolization of a historical battle like this for European Albania, but is only the escalation of this battle.
The EU flag was raised in front of the prime minister's office in Tirana on Wednesday which was attended among others by representatives of the diplomatic corps.
The opposition was not present in the ceremony as it did not attend the ceremony of the opening of the intergovernmental talks in Brussels on Tuesday, something which was criticized by political and public opinion circles in Albania. The EU was not impressed by that precedent when a country is represented by one party in such a milestone for a country starting EU accession talks.
The reason for the absence of the opposition was, according to Rama, because the opposition is in a big abyss, between a part identified with everything that contradicts the spirit and logic of EU relations with Albania from significant corruption to undermining democracy.
He said that the majority will act like before, that is it will make any decision ignoring the opposition.
Rama thanked the 'strategic allies' – the US and the EU, without which Albania could not have achieved the opening of the accession talks
The idea that Albania and the Albanians can do without them is simply the epitome of Balkan stupidity, which contradicts everything the EU embodies, as a vision of the future, as a spirit of freedom, peace and security and as a cornerstone of the legal order of society, Rama said.
/Argumentum.al