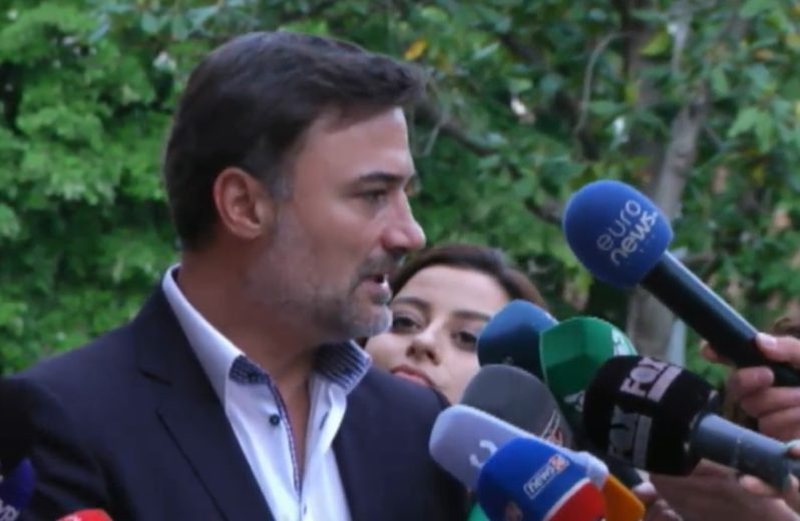 TIRANA, May 9 – The election of an anti-communist president is a non-negotiable condition and the majority has no legitimacy for a number of reasons to decide on the new president.
These conclusions were made public by the Chairman of the parliamentary group of the Democratic Party (DP), Enkelejd Alibeaj in a news conference on the discussions in the meeting of the parliamentary group on Monday.
For this reason, according to him, the opposition has a duty to participate in the process of electing a new head of state, as "it represents at least half of Albanians."
Albania is in the process of selecting the candidate for the new president who will be elected by Parliament to replace Ilir Meta whose mandate ends in July this year.
After dwelling on the draft of the suggestions of DP deputies, Alibeaj said this majority does not have the legitimacy to decide for the president of the Republic. "There are three deputies 'non grata', there are two deputies behind bars, there is a report from the State Department. This situation should make everyone think," he said.
"We need substantial participation of the opposition in the first three rounds," Alibeaj said, adding that what is most important is that the president of the Republic of Albania must be an anti-communist.
"Aafter 30 years of oppression this country must first give a strong energetic sign that the president is anti-communist. This is an issue that has confused many minds," said Alibeaj. /Argumentum.al