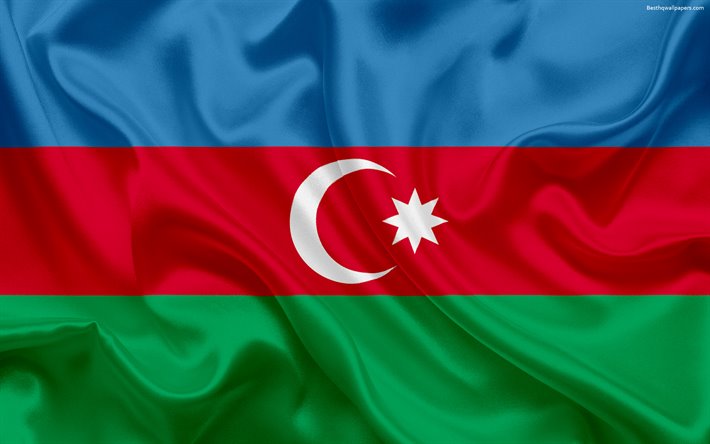 October 18 is the Day of Restoration of State Independence of Azerbaijan. 30 years ago, at its extraordinary session on October 18, 1991, the Supreme Soviet of the Republic of Azerbaijan adopted a historic document – the Constitutional Act on State Independence.
Emerged as an independent republic in 1918, Azerbaijan was the first democratic republic in the Muslim East, 23 months between May 1918 and April 1920, but within a short period of time became one of the world's most progressive countries by providing universal voting rights to all of its citizens. Azerbaijan regained its independence on October 18, 1991, after the collapse of the Soviet Union, and declared itself the political and legal successor of the Democratic Republic of Azerbaijan.
After independence Azerbaijan passed through many difficulties as a young state. The challenges which emerged across the space of the former Soviet Union in the early 90's did not pass by Azerbaijan at the early period of its independence. During that period Azerbaijan faced territorial claims and subsequently military aggression by Armenia, which resulted in occupation of 20 % of its territories. These 30 years entered in the history as an occupation period of Azerbaijani territories by Armenia.
Despite all these difficulties, wise and balanced policy under the leadership of Heydar Aliyev helped Azerbaijan to become the most successful country in the Southern Caucasus. Azerbaijan, in order to fund the development and promote the regional stability and growth, has opened its oil and gas industry to foreign participation which brought international investors and guaranteed the development of the county's economy.
Azerbaijan pursed very diverse foreign policy after its independence. Azerbaijan maintains close ties both with Muslim countries, Christian West as well as with Israel at the same time. Azerbaijan has proved itself as a reliable partner of the West while maintaining good, friendly relations with Russia and Iran, keeping the flow of energy and trade between Asia and Europe.
Today, Azerbaijan plays a crucial role in providing Europe's energy security by helping to diversify its oil and gas supply resources. Energy, infrastructure and other projects implemented with the active participation of the country plays an important role in the development of the region as a whole. Besides energy sector, Azerbaijan heavily invested in its transport infrastructure and as a result became a major regional transport hub. Huge investment made to tourism, information technologies, agriculture and construction sectors as well.
Government is taking effective measures to make the country a regional transport and IT hub, and a number of mega-projects have been implemented so far and works continue in this direction.
Although Azerbaijan had tremendous success in every aspect of statehood, the conflict with neighboring Armenia remained unsolved until the fall of 2020. Over the years, negotiations under the OSCE Minsk group didn't bear any positive result. Over time impunity only increased the Armenia's aggression and new territorial claims against Azerbaijan which led to the full-scale war on September 27, 2020. Within 44 days, Azerbaijan liberated its territories from Armenian occupation. Azerbaijan resolved the 30-year-long conflict and restored its territorial integrity and historical justice by military-political means. The Nagorno-Karabakh conflict was left in the past.
Azerbaijan has already announced its readiness to embark upon the border delimitation and demarcation between Azerbaijan and Armenia, and to start negotiations on peace agreement with Armenia, based on mutual recognition of sovereignty and territorial integrity of each other. Such an agreement would turn our region into the region of peace and cooperation. Armenia has to make a choice between regional cooperation and illegal and baseless territorial claims against its neighbors. The international community should also play its positive role in this regard and urge Armenia to realize that peace has no alternative.
Azerbaijan will continue its consistent efforts to contribute and to strengthen regional peace and development.