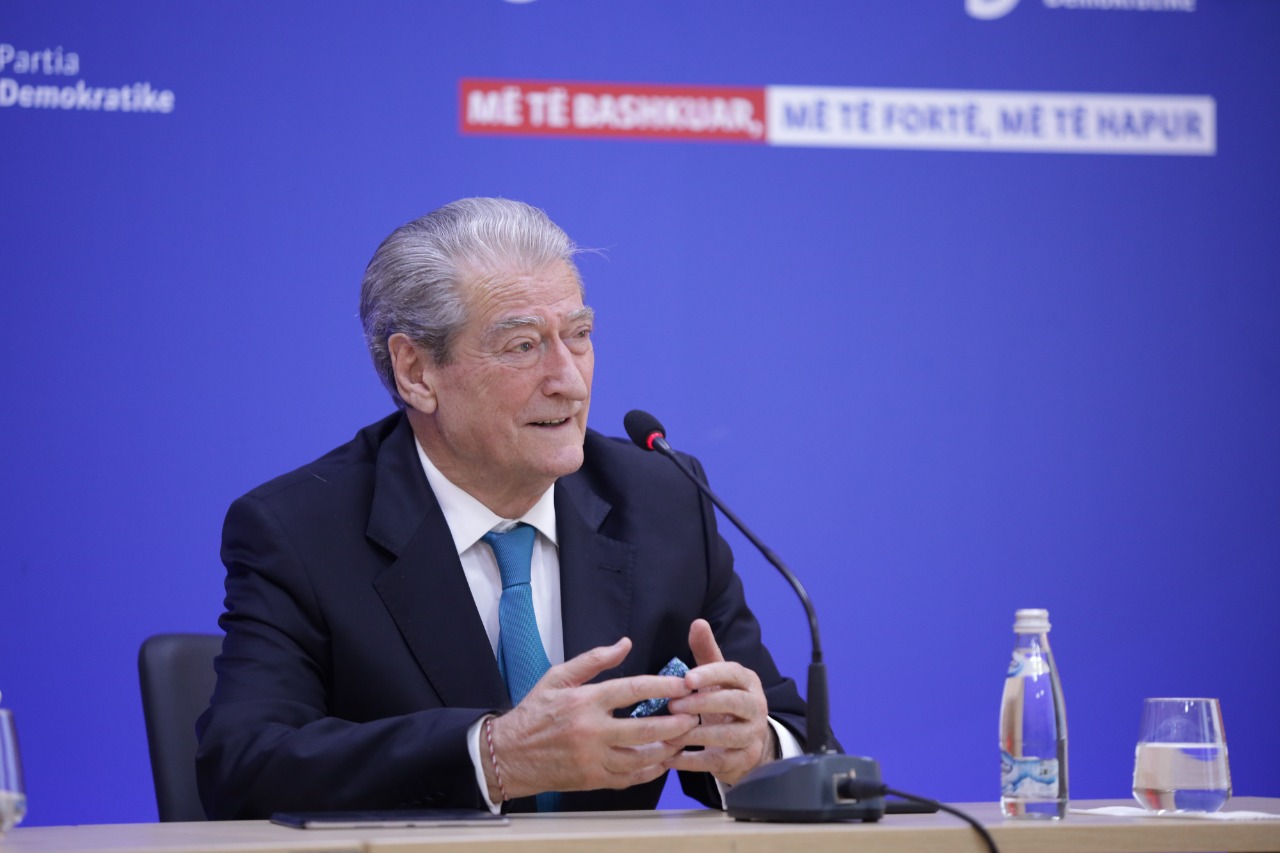 TIRANA, May 6 – The veteran leader of the Democratic Party (DP), Sali Berisha said at the press conference before the start of the National Council, which was held on Friday, that he has filled out the form to run for the DP chairman.
"I want to denounce the unimaginable campaign, financed with millions of euros by the government, the Soros mafia and not only it, against the candidacy of Sali Berisha. Can you imagine? The man has publicly announced that he will run and there are shows, should he run or not? Isn't this a counter-campaign that violates every democratic principle?" said Berisha.
Further on he said he would run for party head and had completed the documents. "I will hand them over and address the Albanians in the most confident way that I am running as a proof of my respect, love, and passion to change their lives for the better. I can never agree with this situation, where Albanians give birth to children for emigration. I will put an end to this situation," said Berisha.
Asked what happens if there are no rivals, Berisha said: "I am not (PM) Edi Rama who invents rivals. It is anti-democratic. Whoever wants, here they are. They do not want to, then the referendum remains and on May 22, if elected, I will be elected by a referendum of all Democrats. If I am not elected, I am completely subject to their verdict. That was not my request, but, of course, a referendum solution honors me a lot."
In the meantime the DP National Council adopted the resolution for the election of the new President of Albania. The resolution has given the mandate to the Temporary Commission for the Establishment of the DP to appoint representatives to find a common position with other opposition parties in the process of electing the president in the Albanian Parliament.
"The National Council with this resolution decides that the DP will express its will for the election of the President with the vote of the deputies of its parliamentary group, without becoming part of the farces of the socialist majority," said the resolution./ Argumentum.al