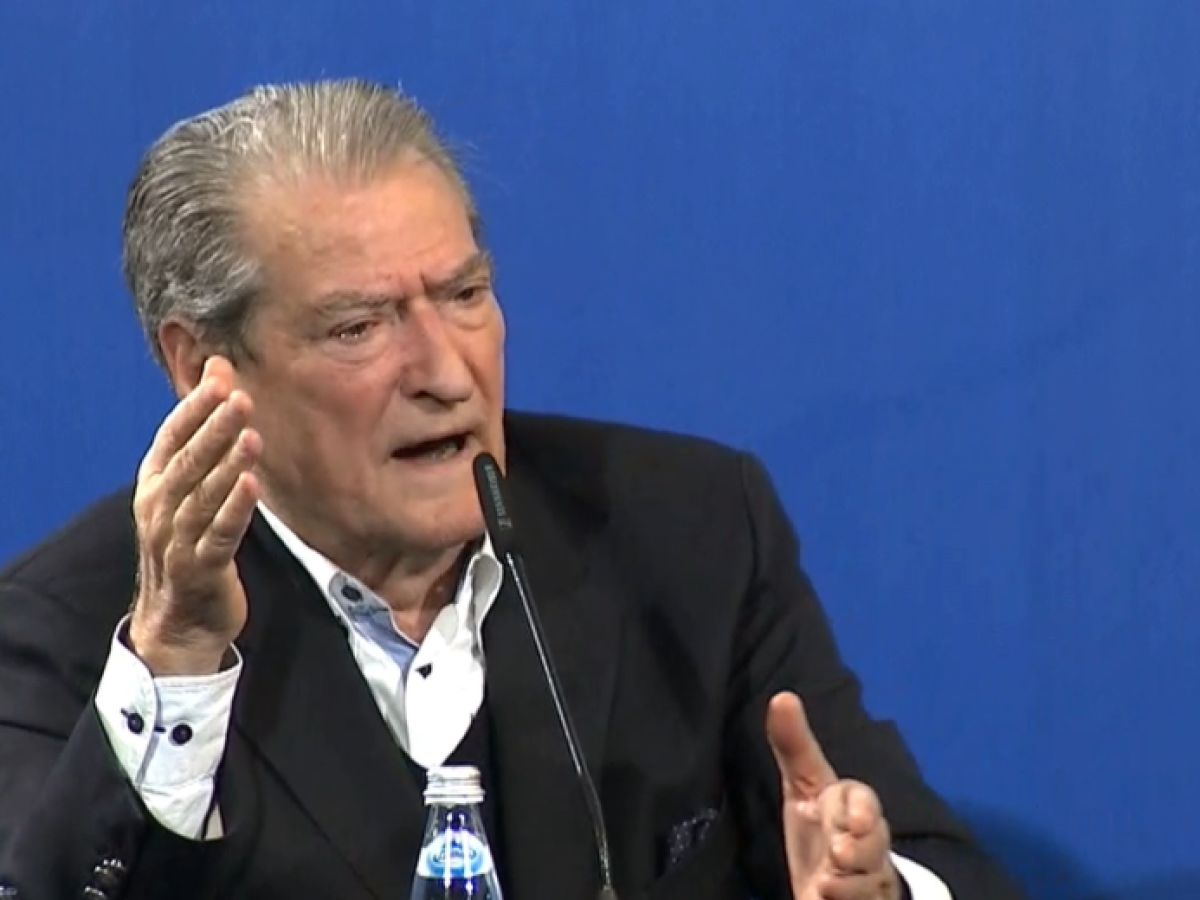 TIRANA, May 13 – "The most serious, shameful and unbelievable act in the 30-year history of this country took place in the Albanian parliament on Thursday. The refusal to condemn in a resolution a genocide confirmed by two International Courts, the Court of War Crimes for the former Yugoslavia, the International Court of Justice and the International Court of Justice in The Hague," said former Prime Minister Sali Berisha.
Berisha made that comment on the failure of the parliament to adopt a resolution proposed by the members of the Re-foundation Commission of the Democratic Party (DP) for the condemnation of the Serbian genocide in Srebrenica.
Berisha said that the Serbian genocide in Sebrenica was condemned by the European Parliament, the US Congress, other European parliaments, for the sake of truth Montenegro did it, a country where a significant part of Serbs live. Berisha added that, the Serbian parliament itself has condemned it not as genocide but as a massacre in 2019.
He said that Albania is the only country that has not condemned any of the genocides that have taken place. "Albania has not condemned them, but the high rate of criminalization of today's pseudo-majority made Albania yesterday reject a resolution condemning the genocide in Bosnia and Herzegovina."
Berisha added that the claims of Edi Rama and Taulant Ballës are disgusting fabrications of incriminated persons of their psychology.
Former Prime Minister Berisha responded to the media interest regarding the statement of the US Ambassador in Tirana, Yuri Kim that out of 200 people declared "non grata" by the US no decision has been rejected.
Berisha has called on US President Joe Biden not to allow his representative to interfere in the internal affairs of political parties. "I urge the United States government, and US President Joe Biden, not to allow his representative to interfere in the internal affairs of political parties, especially the unimaginable efforts to appoint the leader of the Albanian conservative Party," said Berisha. /Argumentum.al