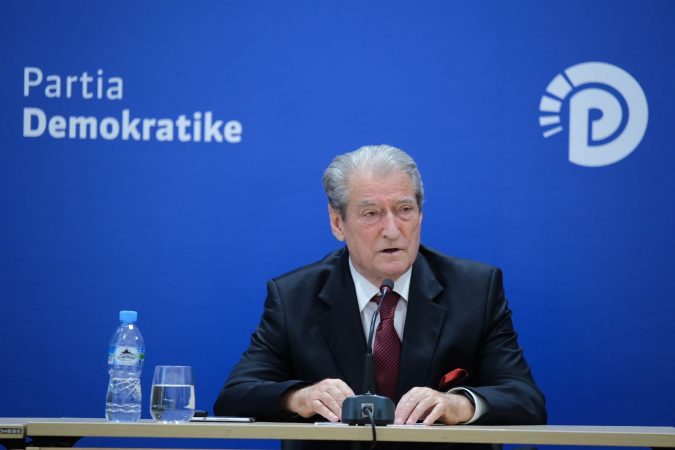 TIRANA, July 24 – "July 24, 2022 will be engraved in black letters on the walls of time as a day of national disaster for the democracy and freedoms of Albanians. Today, complete monization is restored in Albania with the inauguration of the socialist President after 32 years," said a statement of the opposition Democratic Party (DP) headed by Sali Berisha.
The statement was released a few hours before the swearing-in ceremony of the new President, Bajram Begaj in the Socialist Party ruled Assembly on Sunday.
According to the statement, from today, Edi Rama and his state party control over 99% of the powers in Albania. They have concentrated in their hands 11% more power than Ramiz Alia, the last communist dictator of the country, in 1991. "Today, for the first time in 31 years, in monist Albania, in the executive power of the country, all central government officials, ministers, deputy ministers, general secretaries, directors, employees, belong to only one party, that is, Edi Rama's state party."
In addition, thanks to the Sorosian pseudo-reform of justice, it has become a branch of the socialist executive, while the head of the party-state, Edi Rama, unconstitutionally suppresses the legitimate rights of the real opposition and the economy is controlled by the state with its clientele and oligarchs.
Also today, all major media, and altogether 95% of other media, are controlled by the party-state and its leader.
The Democratic Party declares that, with the establishment of complete monism in Albania today, the democratic, constitutional order and the Constitution itself, which guarantees the control and balance of powers, have fallen.
In conclusion, the statement said that the Democratic Party and the Salvation Front of Albania are committed and consider that the freedom, democracy, being, identity and Albanian culture are in an existential danger and, they promise that they will do everything, together with all Albanians, for the salvation as soon as possible of Albania from the monism of Edvin Rama's party-state, reserving for him the fate of the first monism. /Argumentum.al