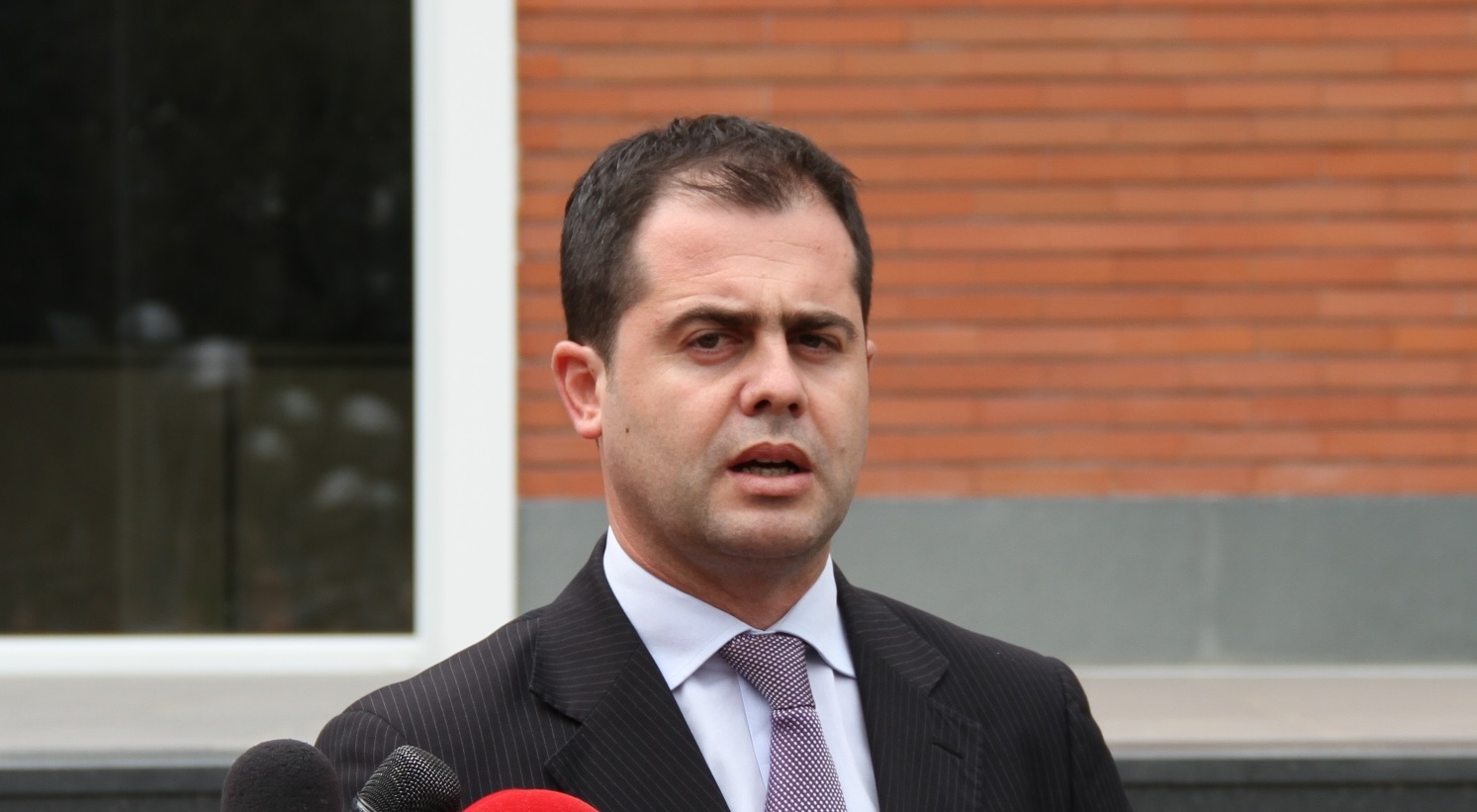 TIRANA, July 3 – The deputy chairman of the Democratic Party (DP), Oerd Bylykbashi has appealed to all citizens to protest on July 7 to react together against a government, which, according to him, is stealing Albanians.
Bylykbashi emphasized in an interview on Sunday that the causes for which the DP has called the protest are the causes of all Albanian citizens.
"Of course, we are here to lead this dissatisfaction of the citizens and the protest is exactly a strong bell to call everyone to the need to change this kleptocratic and oligarchic regime," said Bylykbashi.
Further he said that citizens today are suffering in all aspects, the government is stealing and robbing them every day with mechanisms like the transparency boards that have been established to rob Albanians.
In the meantime, the DP deputy head said, the government wins because it receives money from taxes due to increased prices from citizens who are getting poorer and poorer every day. "It is imposing tax systems on the middle class, on businesses. So it is impoverishing all segments of the population."
According to Bylykbashi, it is the duty of all Albanians to join in this great challenge to overthrow PM Edi Rama.
"So I think it is a very good moment for everyone to understand that we unite with the citizens, we unite together, we have a common objective to make a strong and real opposition. Thus, July 7 is a moment for everyone to show that we are with the voters, not with the interests. On July 7, the real opposition starts," Bylykbashi said.
In another development, DP Deputy Luciano Boçi published the message sent to him by a teacher, where she said that they were ordered to go to work on July 7, the day of the protest called by the opposition.
Boci wrote on Sunday that Rama knows well what this protest means, so he has attacked with his hordes using blockades and threats. According to him, teachers and citizens will be on the boulevard on the 7th of July. /Argumentum.al