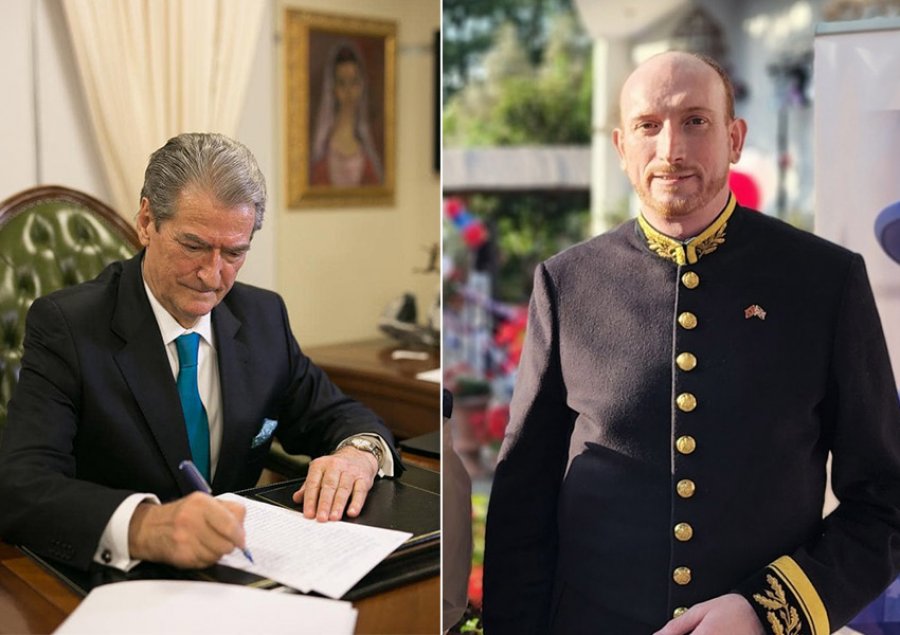 TIRANA, July 23 – One day after publishing the news that he was declared non-grata by Great Britain, the chairman of the Democratic Party (DP), Sali Berisha has sent an open letter to the British ambassador, Sir Alastair King-Smith in which he qualified the decision absurd and tendentious.
On Friday, the Embassy of the United Kingdom in Tirana reacted to the statement by Berisha regarding his designation as non grata by the British authorities.
"In the absence of facts, instead of a public apology, this reaction defends the vulgar slander of the letter on behalf of the Secretary of the Interior in which I am accused of corruption, that is, the use of power for the enrichment of myself and my circle, for which you have brought and you will never be able to bring any single evidence and fact for the simple reason that such do not exist," said Berisha.
Further Berisha underlined in the letter the fact that he has been accused by Great Britain of favoring the businessman, Damir Fazllic, a British citizen, who, according to him, is not convicted either in Tirana or in London.
"If Your Excellency has incriminating evidence for your citizen, the law obliges you to send it to Albanian or English justice, and not to make public defamation without presenting any arguments," said DP head in his letter.
In addition Berisha stressed that he found it tendentious and absurd to use the name of a British citizen, who has never been convicted in Albania or in Britain for accusations against him.
According to Berisha, this is a serious scandal and a real corrupt act, which has the final goal of prolonging the days of the most corrupt and incriminated government in Europe (Edi Rama's government). Berisha pledged that he would continue to fight by all means to convince Albanians that corruption, organized crime and vote-buying are the enemies of freedom, democracy, dignity and their future.
"Your Excellency, I am not spending time to comment on your political accusation about my ties to crime, without bringing any facts, because your silence about the blackest records of the narco-government that is emptying Albania more and faster than a war speaks much longer and deeper. But I inform you that you are the first official in the world to say such a thing, and that such accusations have never been articulated even by my opponents, whose connections with organized crime I have denounced and continue to denounce. I denounce them every day," said Berisha who asked the Ambassador and British government to submit facts or documents that they have or can provide from anyone in the world to the Albanian or British courts. /Argumentum.al