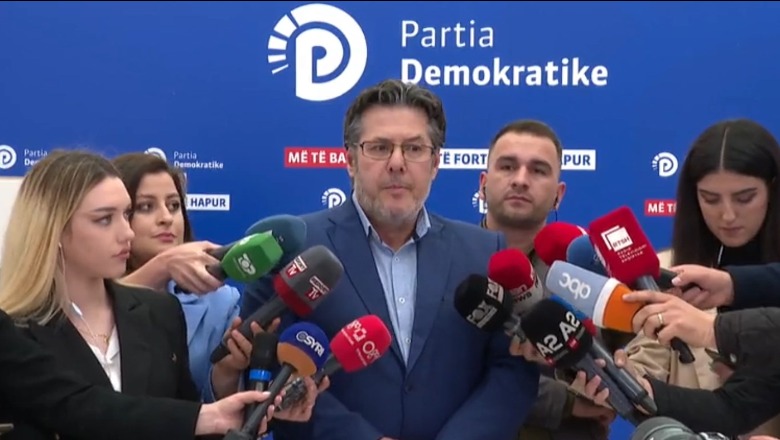 TIRANA, May 6 – The voting process for the chairman of the National Council of the Democratic Party (DP) was on the agenda of the Council which elected Edi Paloka as chairman on Friday.
The two candidates for the head of the Council were Edi Paloka and Eleina Qirici. 211 members voted out of which Eleina Qirici received 79 votes and Edi Paloka received 132 votes.
The absence of 36 DP deputies was noticed, ie more than half of them at the meeting who are supporters of former DP chairman Lulzim Basha.
But more than 211 members participated in the meeting, thus making the quorum for the election of the chairman of this Council.
Paloka has previously been chairman of the Council. He held that position for several months and distanced himself on December 11, 2021 when he participated in the DP Assembly convened by former Prime Minister Sali Berisha.
In a press conference, Paloka said that there was no boycott and that over 200 members were present in this process. Paloka also said that on Saturday the DP will organize a silent protest in all police stations in the districts at 08:00, while in Tirana it will be organized in front of the Prime Minister's office.
This initiative was taken after the tragic act where a young man was found dead in his cell at the Kavaja police station. /Argumentum.al