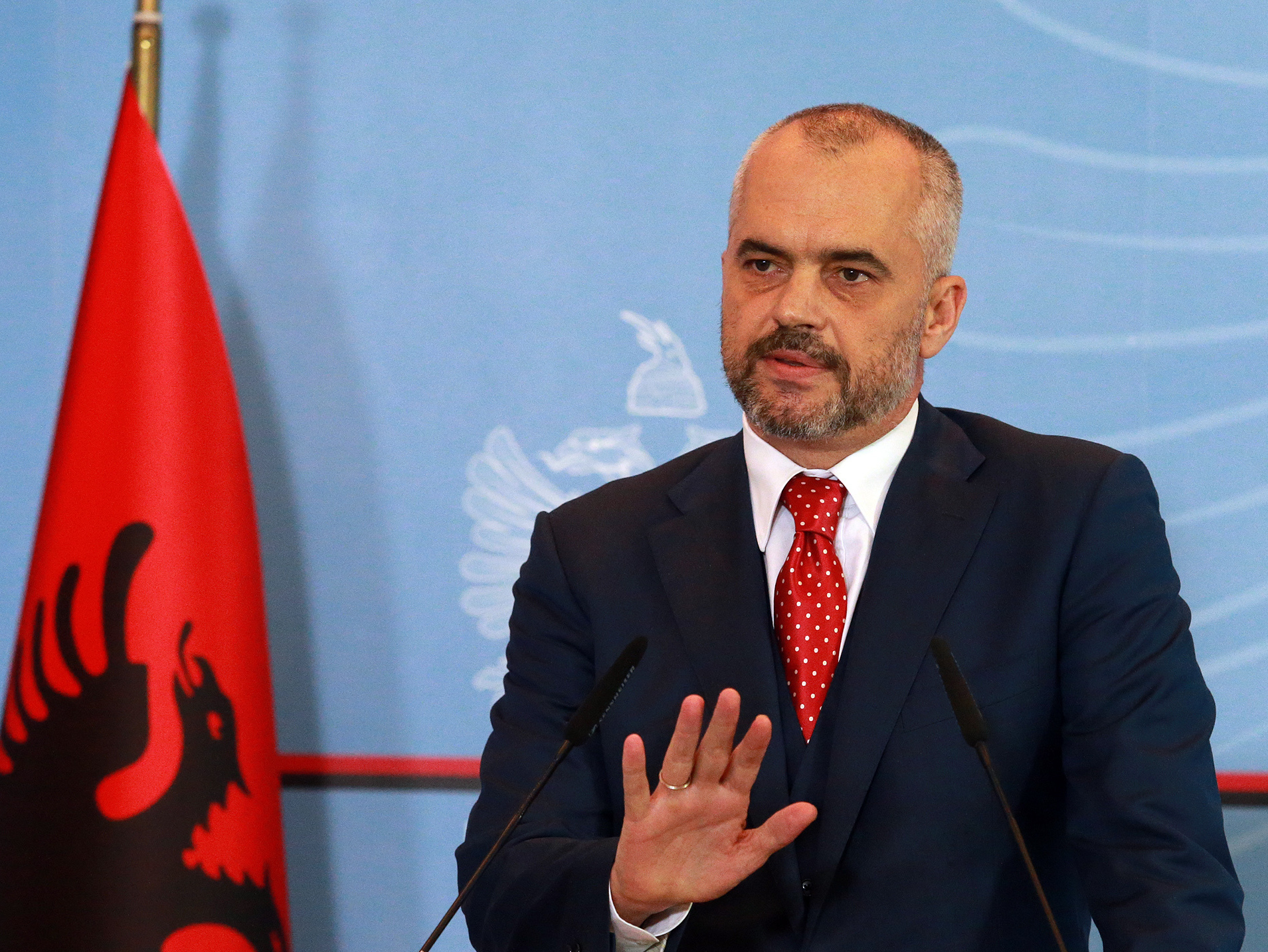 Prime Minister Edi Rama has shot many 'arrows' not only against his political adversaries but also on some of the main ambassadors of Albania's strategic allies accredited in Tirana unveiling that Socialist Party (SP) eyes to govern Albania beyond 2030.
In the weekly news conference with journalists although selected by his press mentor did not escape harsh offences by Rama violating any civil standard on Tuesday.
In the course of the interview Rama warned the US Ambassador, Yuri Kim not to tell him about the persons who will run in the April 25 poll in Albania.
"There is no need for the US Ambassador to tell me my duty. Do not bring the American ambassador in front of me saying she did not say so, she said so. I respect the ambassador, but I know my duty with regard to the law and the Albanian people," he told journalists.
Rama's language was also harsh towards the ambassador of Great Britain, Dunkan Norman, saying that he does not understand what he has to do with the elections in Albania.
"I do not understand why the British ambassador is so much involved in the elections in Albania. I do not understand why he is involved in these talks about the elections," Rama said.
Using the same harsh language he also spoke about the Foreign Policy Coordinator of the European Parliament, Michael Gahler. "I do not know him and I do not have to answer him," he said.
Speaking of the program of the ruling Socialist Party, Rama said there will be no electoral program for the upcoming election but a platform for Albania in 2030.
Further on PM said the Socialist Movement for Integration (SMI) project should be dismantled. "Leading the SMI to scrap was a joint project with (DP head) Lulzim Basha, but it was betrayed by him. I did not betray the project," he said, adding that Basha is simply a shareholder in the SHPK of four partners where he is a minority partner as the main partners are Sali (Berisha) and Ilir Meta.
In the meantime SP head said that the program of the Democratic Party is like the character of its leader: weak and without a backbone.
DP's Basha Denies Any Plot against SMI
Answering to Rama's statement that he spoke about a joint plan to destroy SMI aiming at turning it to scrap, Basha said that Rama is tired and what he says today does not say tomorrow.
"Rama's nerves no longer hold, he is the past, it is over with him. So I am not dealing with him anymore. Now we will deal with the future coalition that will lead with the SMI and the new parties, and the first step is the departure of Rama. Then we will start implementing our work plan, which will bring normalization, chances and well-being for every Albanian," said Basha. /argumentum.al