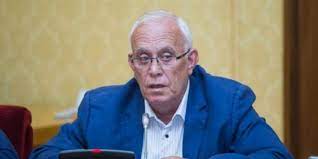 TIRANA, July 5 – Former deputy of the ruling Socialist Party (SP), Spartak Braho has called a scandal the Kardhiq-Delina road, which took 16 years to build and ended up costing twice as much as was predicted.
The 16- km sounthern road shortening the distance to Saranda was inaugurated in a pompous way by PM Edi Rama few days ago.
Speaking on a local TV on Tuesday, Braho
said that the scandals have also involved the Ministry of Health, which makes tenders for double beds and leather chairs.
"Rama is faced with some concrete denunciations, there are some protests that will start. Rama is not resigning, this country can only be saved if justice does its job. Both the left and the right must give up SPAK. I mean a reorganization to investigate this scandal is needed," he said, adding that SHISH, Special Prosecutor's Office, Economic Crime should join work and investigate these scandals.
"Is what is happening in the Kardhiq-Delvina road a scandal for you? It started when (late Sokol) Olldashi was minister. It is within the framework of corruption affairs involving the Minister of Economy, Belinda Balluku. She is part of Rama's political oligarchy, with that resolve what he wants: to create what is called "Rama's era"," he said.
According to Braho, Rama is a megalomaniac, and if he had an army, war would start in the Balkans.
"But there is no army, there are no soldiers. He goes out there and punishes journalists in vain. What does he have to do with journalists? Anyway, the journalist is right. This is hidden behind this scandal? The economic oligarchy gathered in 10-15 people. Let them publish the list of strategic investors and see. I have seen the list and it is a great scandal. Rama's economic entourage and Rama's financial ATM, where is he hiding the director of KESH, Vangjush Dako, etc. The problem is very complex. Dissatisfaction is great in the public opinion," Braho said.
/Argumentum.al