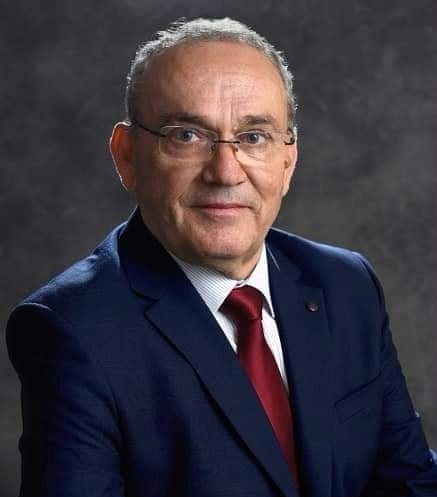 The Council of Albanian Ambassadors expressed its deep sorrow for the loss of one of its co-founders, Ambassador Hajdar Muneka.
Hajdar Muneka, a well-known journalist and diplomat with a very long experience in the field of diplomacy, passed away on Thursday evening after a serious illness at the age of 68.
"Ambassador Muneka has been part of the Albanian diplomatic corps for many years, and has served as Extraordinary and Plenipotentiary Ambassador of the Republic of Albania to China, Japan, South Korea, New Zealand, Australia, Singapore and Malaysia. All colleagues share the deep pain and express our deepest condolences to the Muneka family for the loss of the loved one, humbly honoring the valuable contribution of Ambassador Muneka in the history of Albanian diplomacy," reads the announcement of the Council of Ambassadors released on Friday.
While the Ambassador of the People's Republic of China in Albania, Mr. Zhou Ding expressed his condolences on the death of Mr. Muneka, thanking him for his extraordinary contribution to the China-Albania friendship and saying that he was an honest man and an excellent diplomat.
"With deep sorrow I received the news of the death of the former Ambassador of Albania to China, Mr. Hajdar Muneka. He has been an honest man, an excellent diplomat, an expert in the history of Sino-Albanian relations, and a close friend of the Chinese people, with whom we experienced many pleasant moments," said the Chinese Ambassador to Tirana, Zhou Ding in his post on FB on Friday.
The Ambassador cordially thanked Ambassador Muneka for his outstanding contribution to the China-Albania friendship. "Albania is a beautiful country, with great potential. I expect there will be more Albanians who, like Ambassador Muneka, love their country, and at the same time know China and the world well, to contribute to the future of Albania. May he rest in peace!" said the Chinese Ambassador Zhou Ding,
Mr. Hajdar Muneka served as a journalist covering European Affairs at Albanian Radio and Television in Tirana since 1979. Muneka began his diplomatic career in 1991 at the Albanian Ministry of Foreign Affairs and later as First Secretary of the Embassy of Albania in Beijing, China. In 1997 he was appointed Ambassador to Beijing. At the same time he was non- non-resident ambassador to Japan, South Korea, Australia, New Zealand, Singapore. In 2001 Muneka was appointed Head of Mission of the Albanian Embassy in Kuala Lumpur, Malaysia. Muneka was the co-founder of the Council of Albanian Ambassadors. /Argumentum.al