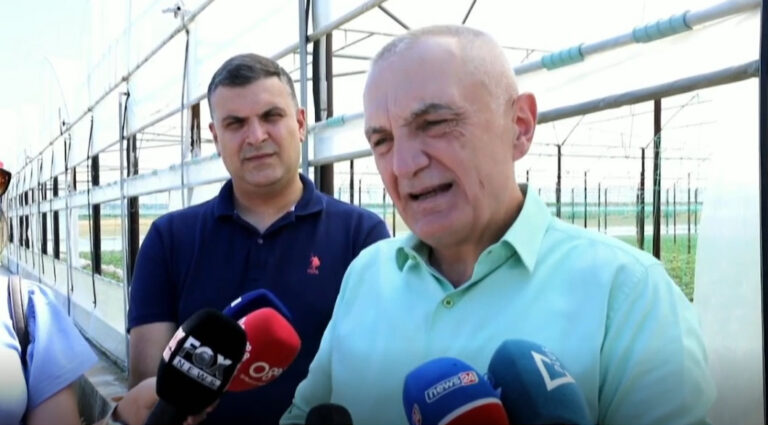 TIRANA, August 3 – The Chairman of the Freedom Party, Ilir Meta, blasted Prime Minister Edi Rama, who considered him and other rivals as "political vampires". According to former President Meta, Rama's time for medical treatment is approaching.
According to reliable media reports, Rama has been hospitalized for mental disorder in his 30s and the alleged use of drugs is a mental problem for him.
Speaking from the town of Fier on Wednesday, Meta said that because of a dilettante prime minister, the state has gone bankrupt and there is no security and order in the country. "Regarding the gentleman, you know that all those who have problems like him, in this scorching season, their health problems get worse, the time of treatment is approaching," said Meta.
Further he said that Albania is in a state of emergency, the state has fallen in every aspect, it has gone bankrupt because of a dilettante prime minister who experiments against the state and has bankrupted everything from security and public order to agriculture that is in a state of disaster.
"A man who does not stop stealing during a pandemic, who falsifies the number of dead in the pandemic, a man who uses the earthquake to steal, makes every accusation," said Meta.
"Rama works every day against all Albanians. Look at the lowest salaries, the lowest pensions, the highest prices. Look at only one man who tries to justify himself after 10 years in power when he controls all the powers in the country. He has not left men in Albania without being fined to keep them under pressure and blackmail," he said.
In conclusion Meta said: "Today he (Rama) wants to make the victim, because he is the author of the murders with his arrogance. He is the one who gives them political security and guarantee of impunity as we saw yesterday, as we have seen in the case of the late Rasha. They pretend to be powerful in front of the people because they have the power, but you saw how they sat in front of the strongmen of the underworld in Elbasan; they sat quietly."
/Argumentum.al