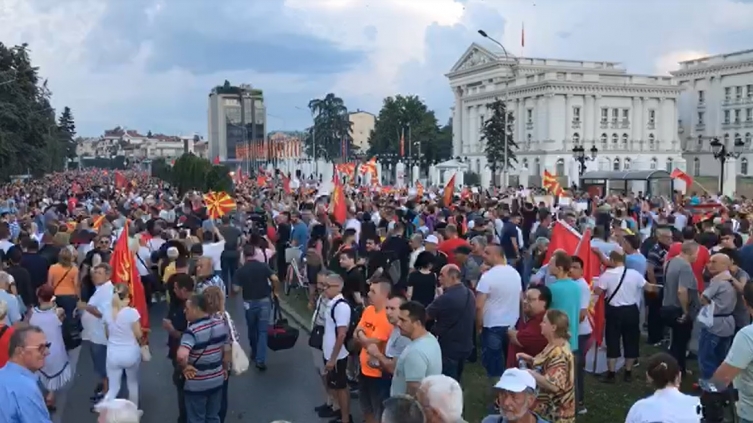 TIRANA, July 2 – The opposition in North Macedonia continues to reject the proposal of French President Emmanuel Macron who hinted last Thursday during a press conference at the NATO summit in Madrid that a compromise was imminent, and said he was convinced "we found a solution that suits the sensitivities of both sides" — though he didn't provide details.
Hristijan Mickoski, leader of the main opposition party VMRO-DPMNE, considered the French proposal a "shame" and called for a protest against the deal.
Former Foreign Minister Nikola Dimtrov also said he was against the deal because it requires changes to the constitution before the accession negotiations officially get underway.
Bulgaria insists on the need for proper constitutional protection for Bulgarians in North Macedonia and says that there would be no assumption that Sofia will recognize Macedonian as a separate language from Bulgarian. 
It remains to be seen what the opposition in North Macedonia will do as it has accounted anti – government protests. /Argumentum.al