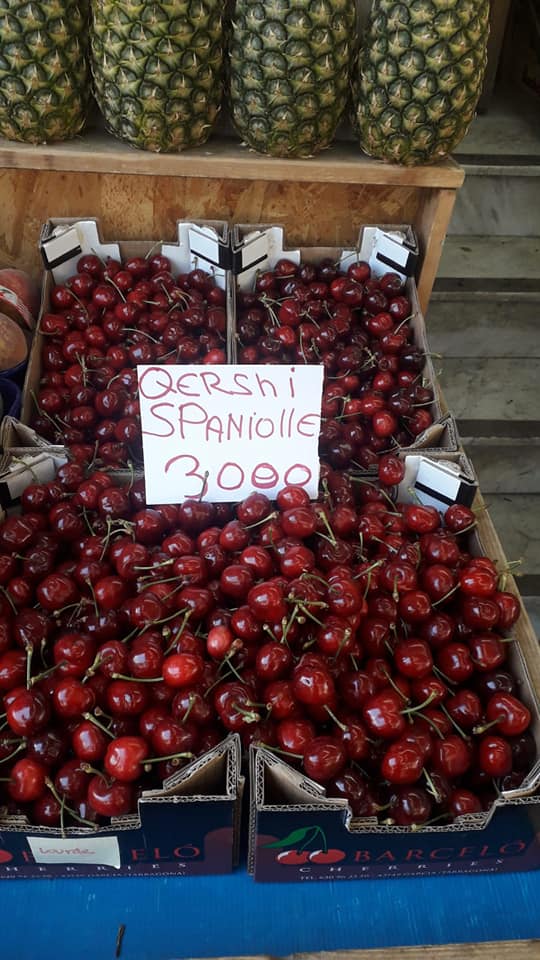 TIRANA, May 10 – The MP of the Democratic Party (DP), Dashnor Sula has reacted regarding the increase of fruit and vegetable prices in Albania. Sula said in a post on social networks on Tuesday that while ministers continue to spend the state budget on luxury in offices, Albanian citizens find it increasingly difficult to earn their living.
He pointed out that poor families in Albania spend almost 60 percent of their monthly budget on food consumption. According to him, the Socialist Party (SP) is making Albanians dream of consuming cherries.
According to INSTAT, compared to April 2021, the largest increase in prices is observed in the group "Transport" with 22.5%, followed by the groups "Food and non-alcoholic beverages" with 9.9%,
Within the food group, the prices of the subgroup "oils and fats" increased by 24.2%, followed by the subgroups "milk, cheese and eggs" by 17.1%, "bread and cereals" by 16.7%, sugar, jam, honey , chocolates and cakes "14.3%," meat "7.8%," vegetables including potatoes increased by 5.2%, etc.
Albania has about 640,000 people living in poverty on less than 5.4 USD per day, ranking the country with the highest level of poverty in the region.
According to Sula, in addition to food items the price of fuel in April rose by over 22 percent. This increase in addition to the negative effects on users widely affects all consumers by increasing the prices of products and services that use oil and gas as raw materials. /Argumentum.