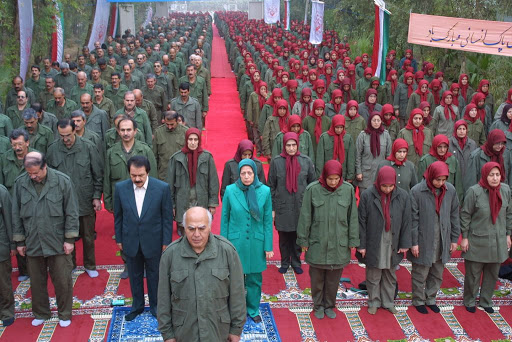 TIRANA, July 18 – The prosecution authority for serious and organized crimes, SPAK, has ordered controls in premises of an association founded by ex-mujahedin after suspicions that 20 former members of the Iranian MEK organization are allegedly being paid by the Teheran's secret services to spy on the mujahedin who have settled down in the Manza camp in Durrës.
Their legal representative, Olsi Jazexhi, turned down the accusations saying that the controls in their apartments are the revenge of the head of Mujahedin, Mariam Rajavi, according to Balkanweb on Monday.
"During the police check in the offices of this association and individuals whom the Mujahidin command accuses as Iranian spies, nothing illegal was found and the reason why SPAK has been forced to start a case against the defectors comes after the complaints of the Mujahidin command in Manza which is attacking them politically and ideologically," he said.
SPAK also ordered checks in the premises of an association founded by former mujahedin. Jazexhi said the reasons for establishing this association are to support the survivors of the jihadist camp of Manza. "There are many members of this camp who seek to escape, abandon the violent jihad and start a civil life," he declared.
Investigations against former members of the MEK organization started 4 years ago.
Earlier, 3 Iranian citizens were declared non grata, a suspected terrorist cell led by Peyman was hit, while Bijon Polograd was arrested.
There are over 3,000 mujahedin in Albania who have set up their fortified camp in Manza, on the suburbs of Durres. It has become the main center of their activity against the Teheran's government, and many senior US officials pay visits to it holding talks with its leaders. Many senior Albanian authorities have close connections with the Mujahedin.
/Argumentum.al