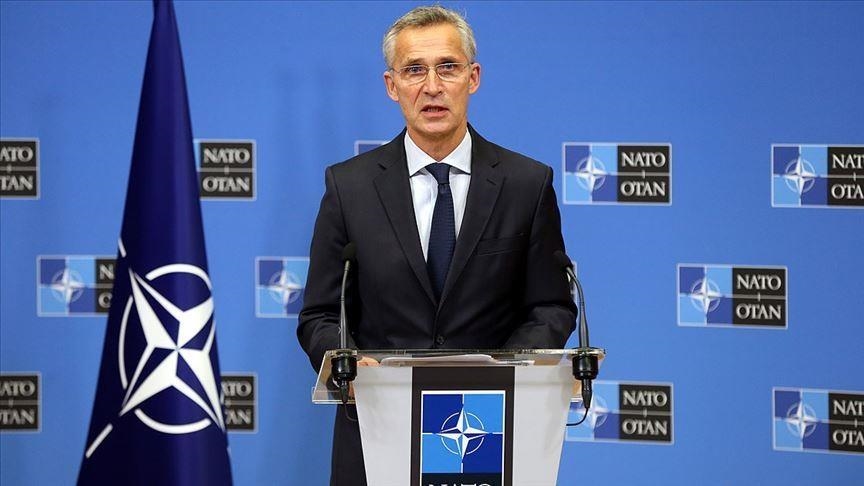 The pending issues between Athens and Ankara could be discussed and resolved by using NATO as a platform of coordination and cooperation, NATO Secretary-General Jens Stoltenberg has said.
"There are problems, but NATO provides a platform to look for positive approaches and ways to address some of those problems," Stoltenberg told a press conference on 17 February.
He said NATO has been able to establish the so-called deconfliction mechanism, bringing military experts from Turkey and Greece together and agreed mechanisms to reduce the risk for incidents in the Eastern Mediterranean.
"This will also help to pave the way for negotiations or exploratory talks between Turkey and Greece on the underlying issues," he added.
EU sources said that an enhanced role of US-led NATO in the region would help ease the tensions, with Europe giving more space to the new US administration.
Such a scenario, which is also pushed forward by Berlin, would put the EU out of its present difficult position as member states have been divided over whether EU sanctions should be imposed against Ankara.
Stoltenberg insisted that Turkey is an important ally.
"You can just look at the map and you see Turkey is the Ally, bordering Iraq and Syria, infrastructure, airports, bases in Turkey, has been very important in our campaign against Daesh/ISIS, liberating the territory Daesh/ISIS controlled not so long ago," he said.
Meanwhile in Athens, US Ambassador to Greece Geoffrey Pyatt said "Our cooperation should become even stronger, and I know it's President Biden's intention to further deepen the US-Greece strategic relationship".
He focused on energy diversification, saying despite the pandemic we are "redrawing the energy map of Europe and helping to reduce dependence on Russian gas."
Pyatt also praised the Greek government in its attempt to eliminate lignite power within the next seven years and outlined that "the only way you get there is by using gas as a bridge fuel." He also expressed satisfaction about the decision to avoid unreliable suppliers, such as Russia.