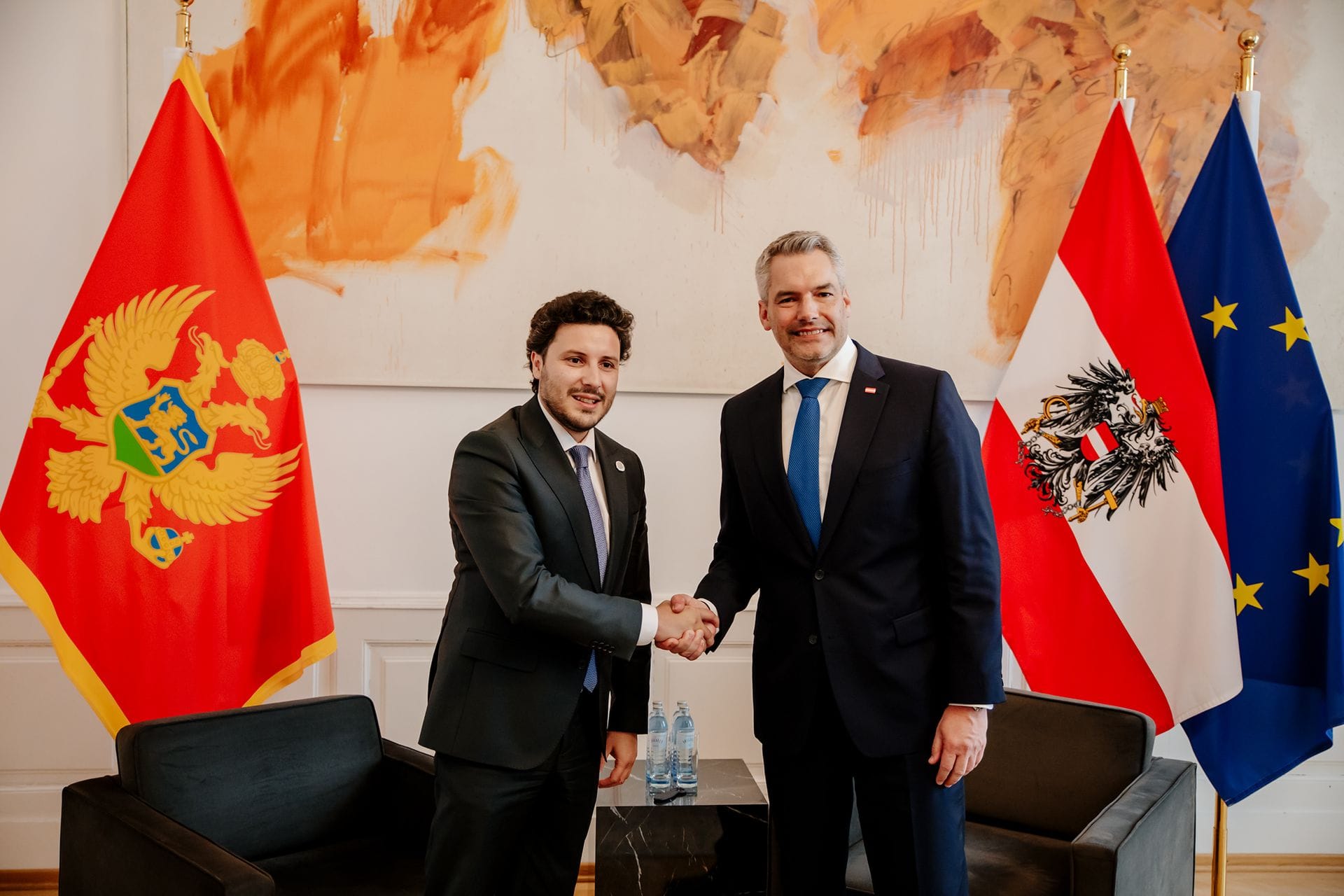 Montenegrin Prime Minister Dritan Abazović spoke of wishes for his country to join the EU soon, during his first official visit to Vienna on Thursday.
Austria actively supports the accession processes for all Western Balkan states. In addition to EU rapprochement and the Ukraine war, the meeting focused on deepening bilateral relations.
"It is Montenegro's ambition to become the next member state of the EU," Abazović said on Thursday. He described Austria as the "greatest friend of our country."
Chancellor Karl Nehammer emphasised Austria's commitment to an accelerated rapprochement of the Western Balkan states, saying the region was not only important in terms of security but also economically.
Accompanying Montenegro in this process was "easy in so far as Montenegro is making enormous efforts to be able to meet the requirements of the EU," Nehammer said.
While Ukraine, Moldova and Georgia were granted the status of candidate country at the most recent EU summit, the Western Balkan states were again given "full and unequivocal commitment to the EU membership perspective of the Western Balkans," which in practice meant zero progress was made.
The Western Balkans expressed their frustration over the deadlock in progress, almost two decades after being promised eventual EU membership.
Abazović said that Montenegro could already be an EU member if previous governments had fought corruption more vigorously./Euractive