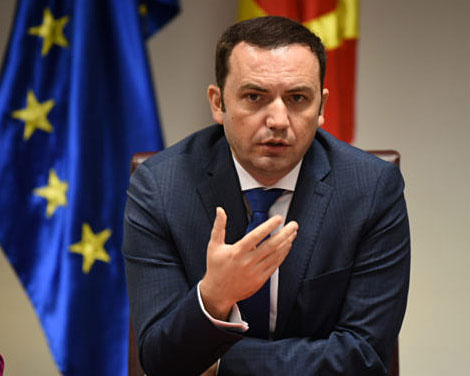 The Foreign Minister of the Republic of North Macedonia, Bujar Osmani, said this was the last chance to save relations with Bulgaria. According to him, if the Bulgarian side does not revoke its veto for RNM membership in the EU in June, relations between the two countries will not be frozen, but the government in Skopje will no longer focus on this issue, BTA reported on Sunday.
Regarding the guarantees insisted by the Macedonian opposition that after the inclusion of the Bulgarians in the preamble of the Constitution, Bulgaria will not ask for anything more, Osmani clarified that his insistence on signing a comprehensive document means a guarantee.
"It is important to have this document so that we know where this process begins and where it ends," he said. Bujar Osmani added that the daily communication with the Bulgarian side continues and there are still serious chances for success.
North Macedonia along with Albania are deadlocked in the further process of EU integration as the first intergovernmentaI session with the Union cannot start because of the veto exerted by Bulgaria on Sofia due to bilateral contradictions on past history.
Albania has recently said it would demand decoupling from North Macedonia but there are signals that some EU member states  do not support this alternative. /Argumentum.al