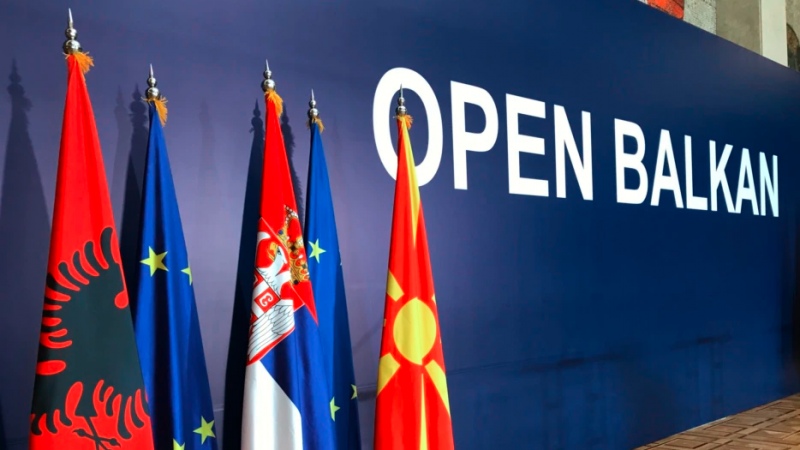 TIRANA, July 22 – The Deputy Speaker of the Assembly of Kosovo, Enver Hoxhaj, is of the opinion that Kosovo should become part of the "Open Balkans" initiative for the country to ncrease cooperation with the countries of the region.
Hoxhaj, a former FM, said in an interview with Top Channel on Friday, that Kosovo should participate in regional organizations or initiatives. "As long as I have been in the position of Foreign Minister, we have followed an approach for Kosovo to be part of every organization in every regional initiative. The Open Balkans is not even an organization, it is an informal group of states, like the G7 or G20," said Hoxhaj.
The Prime Minister of Kosovo, Albin Kurti refuses for the country to become part of the initiative, as long as Serbia does not recognize Kosovo as an independent state.
This initiative is seen with suspicion by many regional countries while Germany, the initiator of the Berlin Process, has never mentioned it in any context.
But Hoxhaj thought that it would be easy for Kosovo if it behaves constructively, creatively and participates in the Open Balkans and asks for support from the states to become part of the Council of Europe, to become part of the partnership for peace of NATO.
Serbian President Aleksandar Vucic has repeated that Belgrade will not recognize Kosovo even if it joins Open Balkans but this does not prevent Edi Rama, the prime minister of Albania, to press Kosovo to join the initiative created by him and Vucic.
This is another case how Kosovo political forces are divided by PM Rama who eyes the role of patron of this country whose majority population is AlbaniaI.
/Argumentum.al