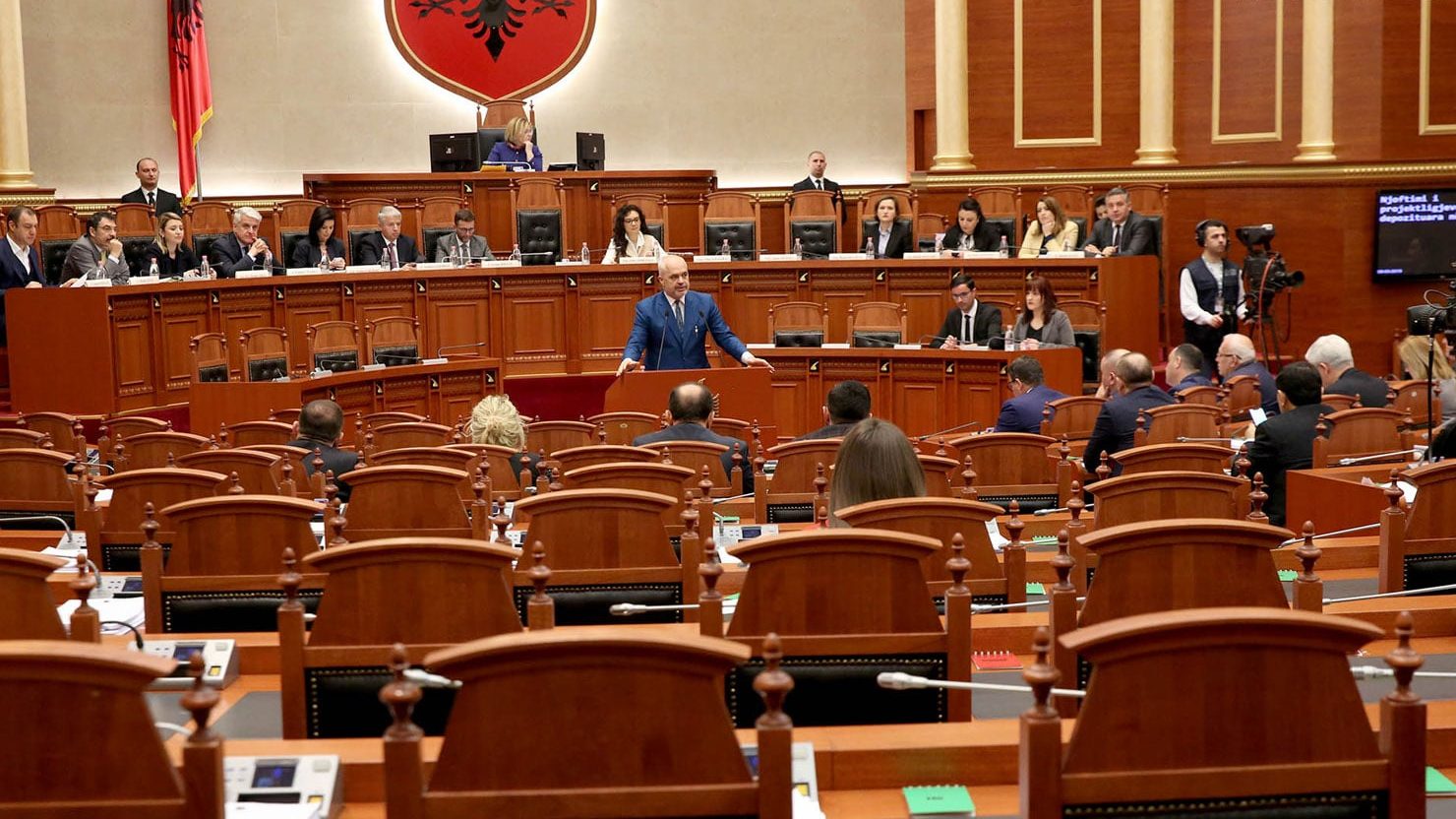 The statement of the Prime Minister, Edi Rama on changing the course of Albania if the EU does not open the accession negotiations in June has aroused the reaction of the opposition lawmakers. Deputies of Democratic Party (DP) and Socialist Movement for Integration (SMI) have requested urgent interpellation with Edi Rama to confirm the country's orientation towards European Union integration. The request was also signed by former Prime Minister Sali Berisha, who warned Rama that he would face the revolt of citizens in case of a non-western orientation of Albania.
This statement of the Prime Minister, Rama in Brussels after the meetings with the leaders of the European Union in the presence of Aleksandar Vuçiç and Milorad Dodik on May 12 and one day after the rejection of the resolution condemning the Genocide of Serbia in Srebrenica, has forced the opposition MPs to urgently request a hearing session with Prime Minister to confirm the western course and orientation of Albania towards the European Union.
The urgent request signed by the deputies on Friday stated that the Assembly must convene in session on May 16 to conduct the interpellation with the Prime Minister. "We, as members of the Albanian Parliament, find this statement by Prime Minister Edi Rama scandalous, shameful and malicious, to the detriment of the European future of Albanian citizens," said the request demanding an urgent meeting of the Conference of Chairmen to include an urgent hearing session with Premier in the deliberations of Parliament next week.
Rama declared in Brussels on May 12 as following: "We will immediately change course, as we have said and as we have received the approval from the National Counselling in case our country does not move to the next stage to formally sit at the negotiating table (with EU)."
/Argumentum.al