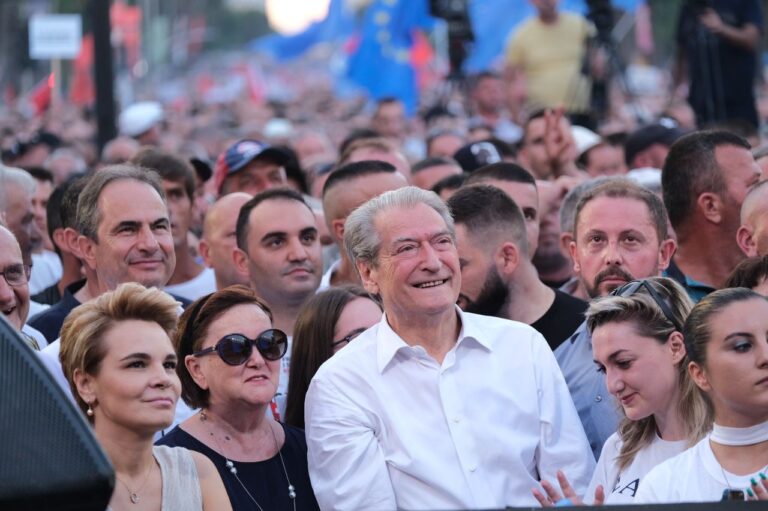 TIRANA, July 8- The President of the Republic of Albania, Ilir Meta, said today that, "the massive peaceful demonstration organized yesterday in Tirana by the opposition and activists of the Albanian civil society was the most beautiful image of a living society and a democracy in action".
"The real and just causes, which arose during this protest, should wake up all institutions without delay", emphasized Meta in a post on social networks.
"There can be no justification for the immobility of the justice bodies after the corrupt mega-scandals, which continue to be discovered and denounced every day," said Meta.
"The extreme poverty, which is forcing Albanians to emigrate in despair, cannot be covered with any fantasy", emphasized Meta.
"I wish that the citizen's voice is heard and understood properly, encouraging accountability at all levels, together with taking responsibilities as a legal and at the same time political obligation", added Meta.
"I also welcome the determined stance of the Albanian opposition in support of the start of negotiations for Albania's membership in the European Union, and the strengthening of regional cooperation within the Berlin Process," wrote Meta.
"These messages and the peaceful spirit that characterized this protest make Albania more European, more democratic and more hopeful!", stressed Meta.
/Argumentum.al