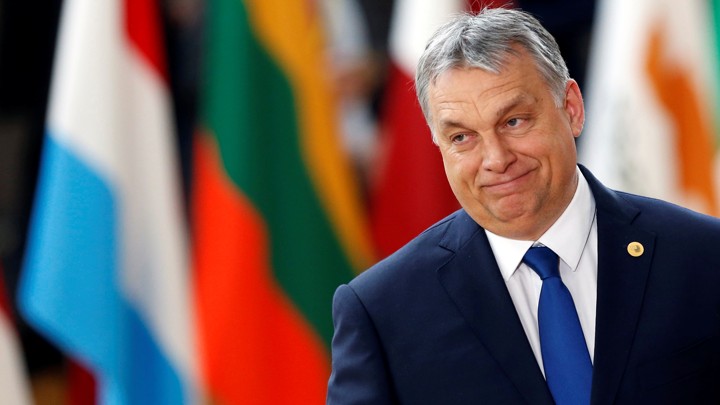 Hungarian Prime Minister Viktor Orbán repeated his famous position that countries in which European and non-European "mix" are "no longer nations", the agencies report.
His speech in Romania caused outrage among opposition parties and European politicians.
"We Hungarians are not a mixed race… and we don't want to become a mixed race," Orbán said on Saturday. He added that countries where Europeans mix with non-Europeans "are no longer nations".
Orbán has been making similar claims for years, and the latest comments are the harshest yet for the far-right politician.
Katalin Cech, MEP from the opposition party Momentum, said she was appalled by the Prime Minister's speech. "His statements are reminiscent of a time that I think we would all like to forget. They really show the true colors of the regime," she said.
On Twitter, Cech addressed people of mixed race in Hungary: "The color of your skin may be different, you may come from Europe or beyond, but you are one of us, and we are proud of you. "Diversity strengthens a nation, not weakens it."
Romanian MP Alin Mitusa also angrily responded to Orbán's comments. "Talking about racial or ethnic 'purity', especially in such a mixed region as Central and Eastern Europe, is false and dangerous. Like Mr. Orbán," he wrote on Twitter.
This year, Orbán gave what was deemed an apocalyptic speech predicting the doom of the West and heralding "a decade of danger, uncertainty and war". He criticized Western military support for Ukraine, positioning himself as Moscow's main ally in the European Union.
"The more modern weapons NATO gives the Ukrainians, the more the Russians will push the front line forward." What we are doing is continuing the war," Orbán said in a speech on Saturday.
Hungary is a member of NATO, but its right-wing prime minister has long had a close relationship with Russian President Putin and spent five hours in Moscow talking to the Russian leader in February, shortly before the Russian invasion.
The latest speech comes two days after his foreign minister, Peter Szijjártó, unexpectedly left for Moscow for talks. All this pushes this country out of the European consensus on the war.
Orban said that the job of the West should not be to hope for a Ukrainian victory, but to broker a peace agreement.
"We should not be on the side of Russia or Ukraine, but between the two," he said and added that the policy of imposing sanctions on Russia is not working.