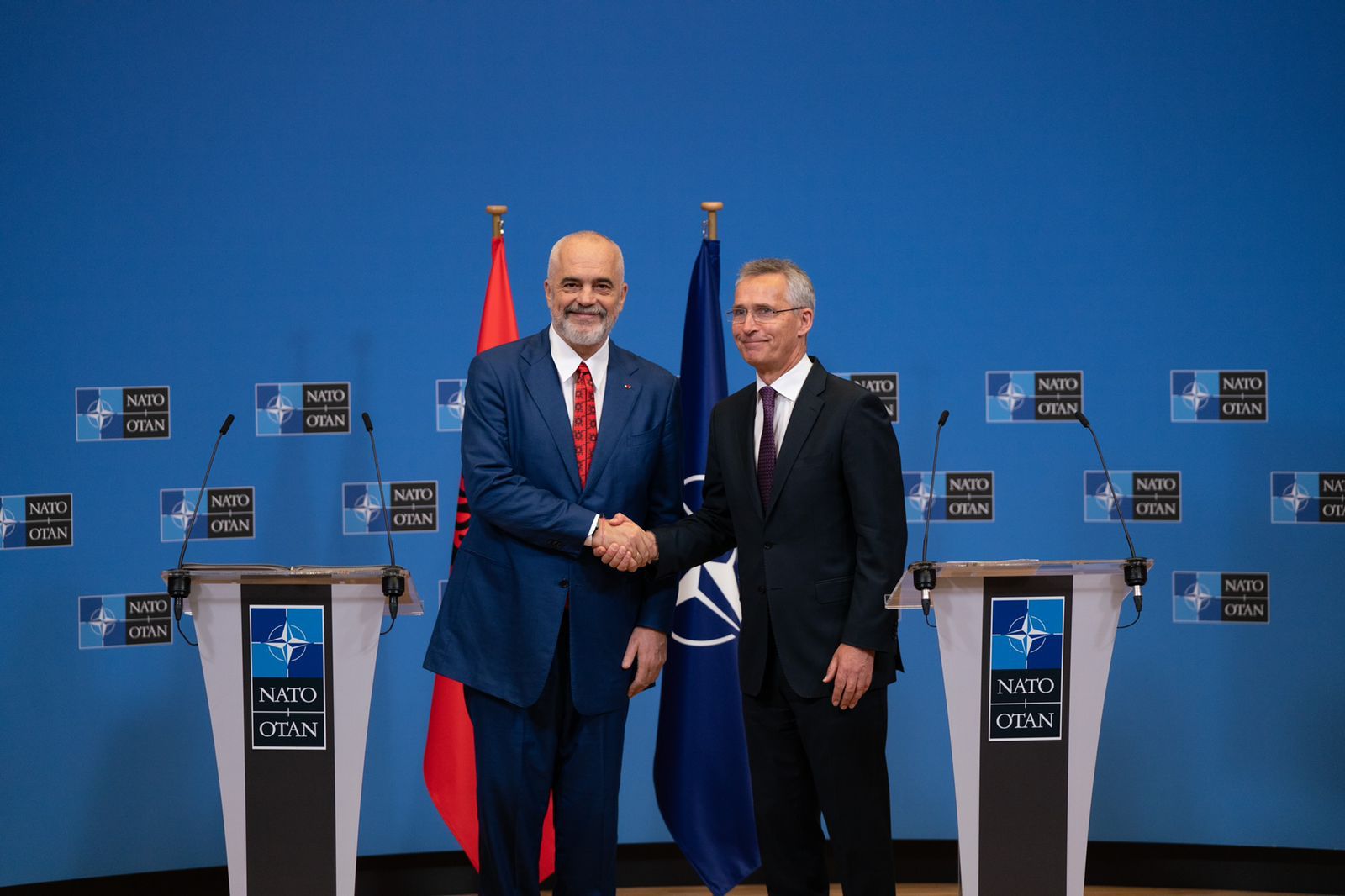 PM Edi Rama met with NATO's Secretary-General Jens Stoltenberg this Wednesday in Brussels.
The Prime Minister of Albania, Edi Rama, offered the port of Durrës to NATO on Wednesday to build a naval base, while demanding continuous dialogue of the alliance with the Western Balkans to avoid escalation of tensions in the region.
During their joint press conference, Rama highlighted that NATO's naval bases in the Port of Durres will be of the latest technology standards.
"It is important that we continue the dialogue regarding the situation and also the obligations we have in the Western Balkans, precisely to prevent any escalation and to prevent any bad influence from turning into a problem for our region", said Rama at the conference of jointly with the Secretary General of NATO, Jens Stoltenberg.
"I greatly appreciate your availability to devote some time to us in our conversation to present to you our ambition to add another significant value to the infrastructure and logistics of our alliance by making available to NATO, a base of naval fleet of the last word", emphasized the head of the Albanian Government.
On the other hand, Stoltenberg thanked Rama for the support that Albania has given to Ukraine and the alignment of the country alongside the Western allies.
"NATO stands with Ukraine while defending itself in the war against Russia. We are providing support and will continue to do so. I welcome Albania's support for Ukraine as well as your commitment to humanitarian aid. Your recent visit to Ukraine was an important proof of solidarity", the NATO secretary emphasized.
/Argumentum.al