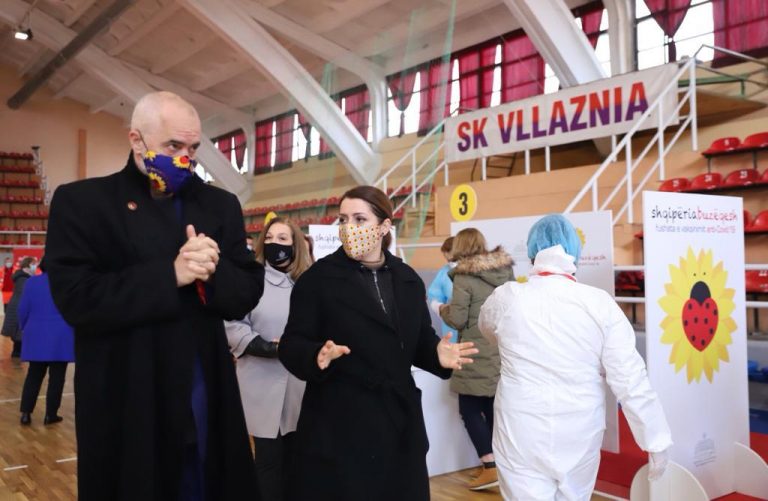 "Anti- covid vaccination for the elderly begins in the weakest points of the line of defense, which are the 'Homes for the Elderly', where the invisible enemy has hit mercilessly in all countries," said Prime Minister Edi Rama.
The PM made that announcement on Tuesday when he and the Minister of Health and Social Protection, Ogerta Manastirliu were in the Shkodra's nursing home for ederly where the vaccination of 45 elderly started.
The Prime Minister praised the work done in the Nursing Homes during the pandemic period, while emphasizing that "it has been a fatality in Europe".
"It is really a great fortune and achievement that we have not had a blow on the elderly care at a timevthat it has become fatality in Europe. This is related to the great sacrifices of all the staffs who have isolated themselves together with the elderly and have avoided the chain of infection," said Rama.
Meanwhile, Minister Manastirliu said that, "we have kept the staffs closed. At the beginning of the pandemic all the caretaker staffs were isolated and made a very big sacrifice. Now we are in the framework of combined vaccination and we will make vaccines for all the elderly."
She focused on the transformations that have been made in nursing homes, which now have very good standards and conditions. /argumentum.al