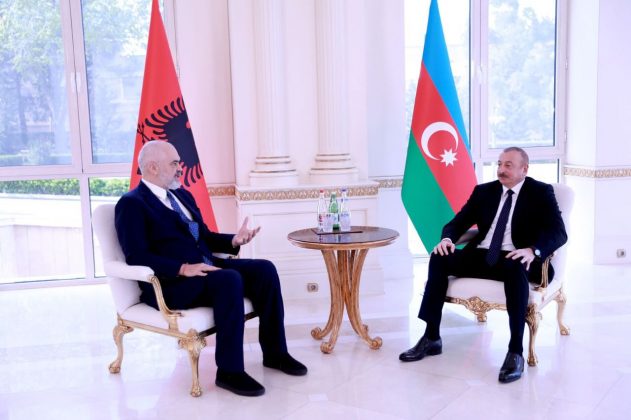 Albania will work very closely with Azerbaijan for the gasification of the country and in this respect the very important first step is the launch of a concrete work for the Ionian-Adriatic gas pipeline, which turns it into a very important gas distribution hub.
This was stated by PM Edi Rama in an interview on Friday after his official visit to Baku. He informed that it was decided to start a process to strengthen the bilateral relationship through energy and tourism.
On the other hand, he informed that it was also talked that Albanian , Azeri and Turkish experts would sit together to explore the possibility of building a new refinery
"Just as we talked about Azerbaijan investing in tourism, given the excellent example that it has set in Montenegro, by building an ultra-modern hospitality infrastructure," he said.
Next year Albania and Azerbaijan celebrate the 30th anniversary of the establishment of diplomatic relations and it will be a year of good news, either in terms of confirmation of what we have agreed, or in terms of opening another chapter for the next 10 years," said Rama.
Meanwhile, the Prime Minister informed that the meetings with the Speaker of the Parliament and the Prime Minister of Azerbaijan were complementary to the very long and very intense meeting he had with President Aliyev. /Argumentum.al