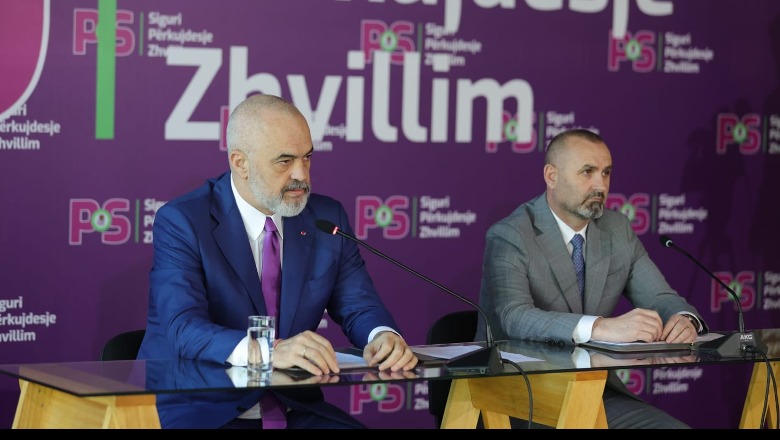 TIRANA, May 11 – "Socialist Party (SP) is the only political entity in this country, which has not done, does not do and will not once put any pressure on justice," said Prime Minister Edi Rama.
Rama said the above in a press conference on Wednesday together with the Minister of Justice, Ulsi Manja following a discussion that was aroused by his position in the National Assembly of the SP regarding the need for the authority of serious crimes prosecution, SPAK to comprehensively investigate the corruption of corrupt politicians, judges and prosecutors who as such have been excluded from the vetting process.
"Some have called this pressure on justice, others fear of losing power, while others have commented on it as an attempt to hide the government's failures. For me, the most important thing is for this discussion to take place because SPAK will soon be 3 years old and vetting will be 5 years old in a few weeks," said Rama.
The PM said that no one could make him stop speaking out in defense of the fair justice system in Albania. /Argumentum.al