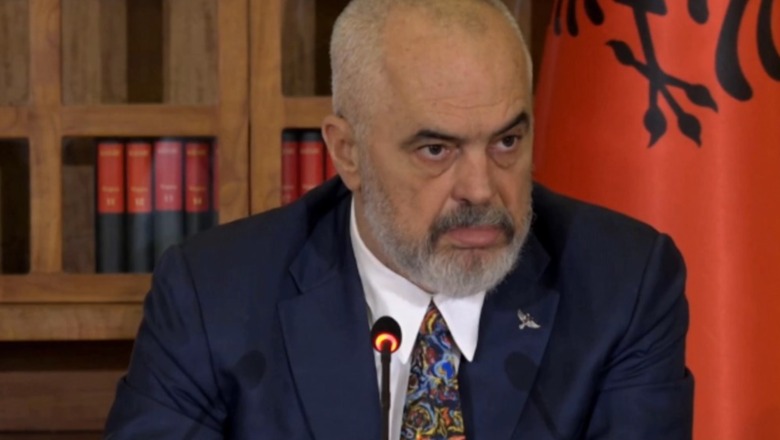 TIRANA, May 6 – "Europe is our first choice of free will. So that's why we are stubbornly pushing forward. That's why we do not think at all to give up. And we are not thinking about the so-called plan B or C. Plan A, B and C is only Europe for Albania."
This is what Prime Minister Edi Rama declared in his speech at the 18th Conference of Parliament Speakers of the Adriatic-Ionian Initiative chaired by Albania in Tirana on Thursday.
"While we are talking, Albania is in a very strange situation, hostage to a deadlock between our neighbor North Macedonia and Bulgaria. It is one of those situations that only the EU can create and there is no book, no experience and no measured explanation of how it can be handled, how you can remain hostage to a dispute between the other two countries. But this is how it is, as Donald Trump would say," Rama said.
According to him, Albania should go forward without losing patience, but first of all it should not lose its passion for Europe.
For her part, the Speaker of Parliament, Lindita Nikolla stated that "The Adriatic-Ionian Initiative and the EU strategy for the Adriatic-Ionian region are two basic instruments that promote regional cooperation and promote the European integration of regional countries."
Further she said that the war in Ukraine rediscovered the importance of the European and Euro-Atlantic perspective of those countries that are not yet members of the European family. "During its Chairmanship, Albania remained committed to consolidating the common values, which have been created by our countries over the centuries," said Nikolla. /Argumentum.al