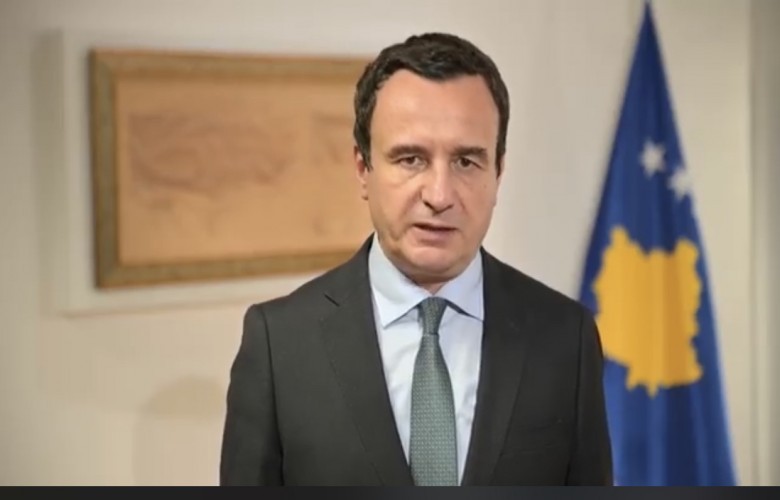 TIRANA, July 31 – Prime Minister Albin Kurti has reacted to the tense situation in the northern Kosovo through a video message on Sunday evening. Kurti accused the president of Serbia, Aleksandar Vučić and Petar Petković, as being the main ones responsible for sing tense situation in those areas, demanding that the Kosovar opinion not fall prey to the Belgrade media.
"The days and weeks ahead can be challenging and problematic. There is no room for tension, there is no possibility for destabilization because something legitimate, something legal is being done," said Kurti.
According to him, those who talk about violence, barricades, blockages, destabilization, tensions are talking about themselves, they are not talking about Kosovo people.
"Once again, I invite the citizens of Kosovo, who have license plates from the time of Milosevic, to convert them into legal license plates with the acronym of our country, RKS," Kurti said in his message.
Earlier, the Ministry of Internal Affairs of Kosovo announced that it closed the border crossings with Serbia, namely in Bernjak and Jarina. "The Kosovo police have closed the border for passenger traffic and for vehicles at the Bernjak and Jarinje border crossing points due to the blocking of the roads in the direction of these crossing points," said the announcement.
In the meantime it is announced that local Serb citizens started to erect barricades
blocking traffic in the areas close to the border checkpoints with Serbia.
Earlier Serb President Aleksandar Vucic launched harsh charges against Kosovo cloaked with armed threats. He launched those threats after visiting Spanish PM Sanchez legitimized Belgrade's right to sovereignty and territorial integrity.
/Argumentum.al