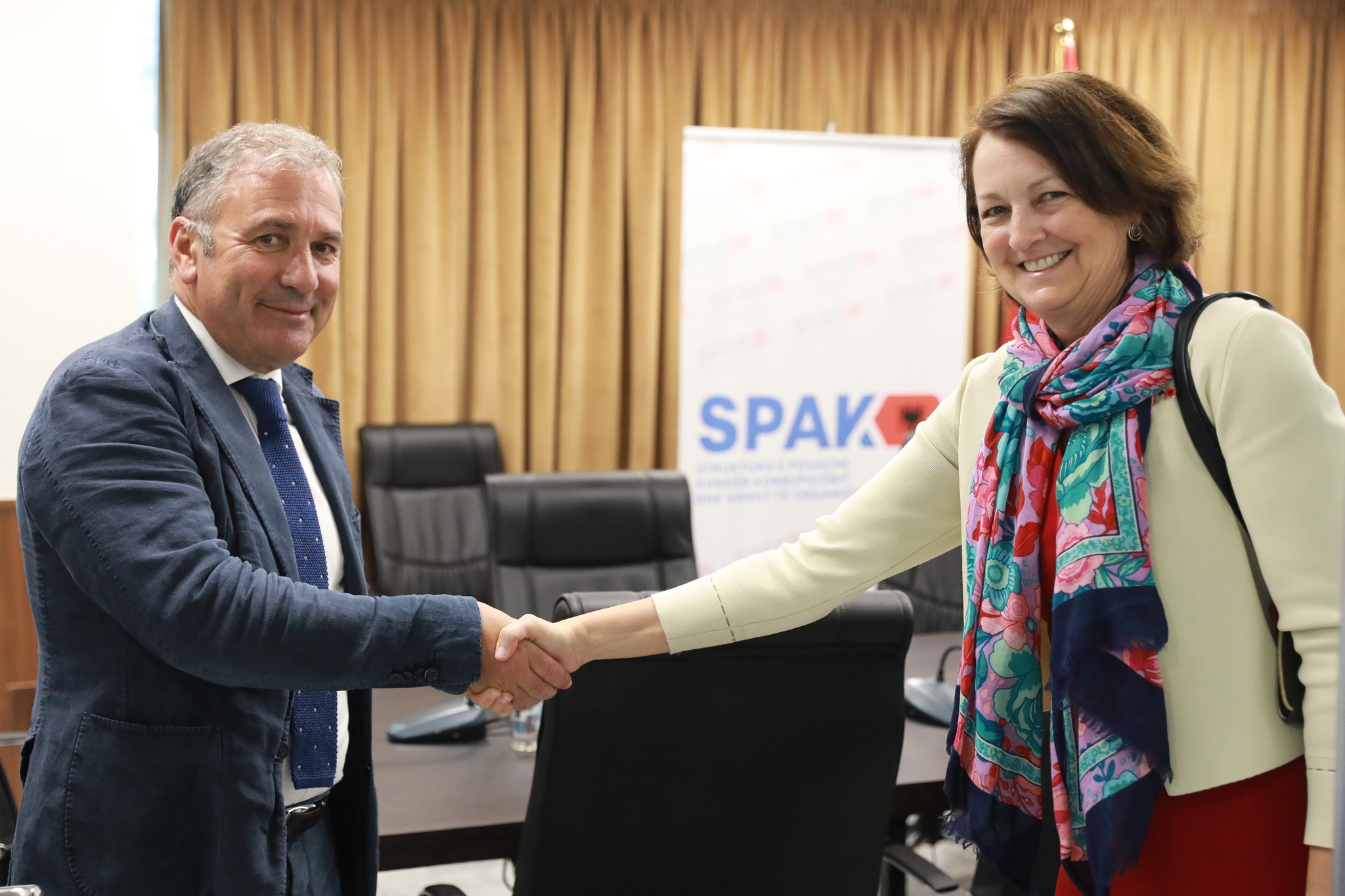 TIRANA, July 18 – Deputy Assistant Secretary of State Lisa Johnson has met the head of SPAK, Arben Kraja, as well as the head of the National Bureau of Investigation, Aida Hajnaj. Johnson has invited Kraja on a visit to Washington. Further, Johnson congratulated the heads of these two institutions for the work done so far, while she encouraged the actions of SPAK for the arrests or investigations of ministers or deputies, mayors, judges and prosecutors.
A statement released by the US Embassy in Tirana on Monday said they are proud of the cooperation with the Special Anti-Corruption Structure, SPAK which is showing results with arrests, investigations and punishments for ministers, deputies, judges, prosecutors, mayors, figures of organized crime, etc. SPAK head Arben Kraja and BKH Director Aida Hajnaj were congratulated.
Johnson said she met with BKH investigators, half of whom had completed training a few weeks ago, including a one-month specialized training with the FBI.
They are dedicated and energetic patriots who will pursue crime in any place and will make Albanians proud, Johnson said as quoted by the above statement.
/Argumentum.al