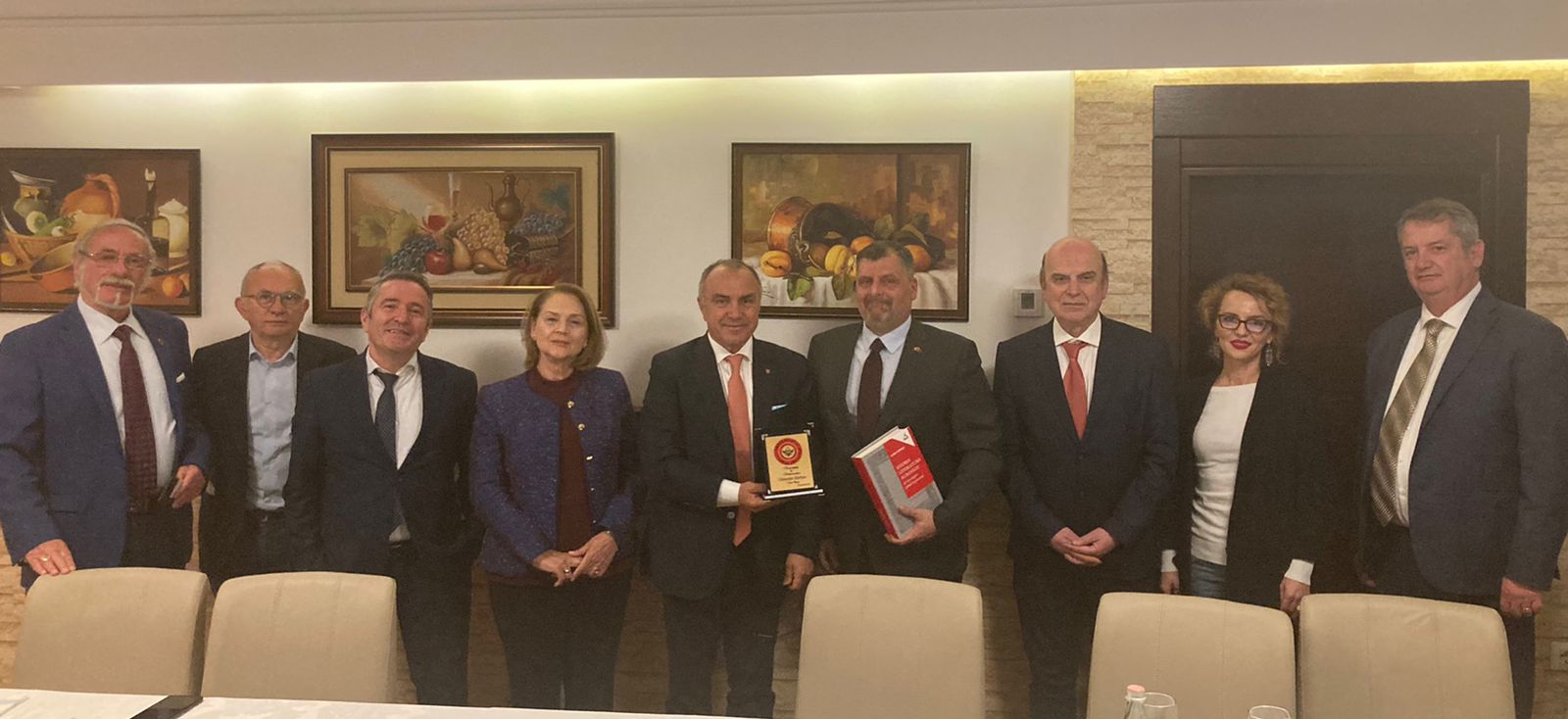 The Council of Albanian Ambassadors had a very fruitful meeting with the Ambassador of Romania, Octavian Serban.
We exchanged views on a variety of issues, including the unjustified and unprovoked aggression of Russia against Ukraine.
CAA praised the excellent relations between the two countries, which are based on a long tradition of friendship and cooperation.
Romania is an important country in the region, a member of the EU and a partner in NATO. Expanding bilateral cooperation with Romania in all areas is of a paramount importance to Albania.
During the meeting, we have expressed our gratitude for the continuous support that Romania has offered to Albania in its journey towards the EU and our full confidence that this support will continue during the negotiation process.
/Argumentum.al