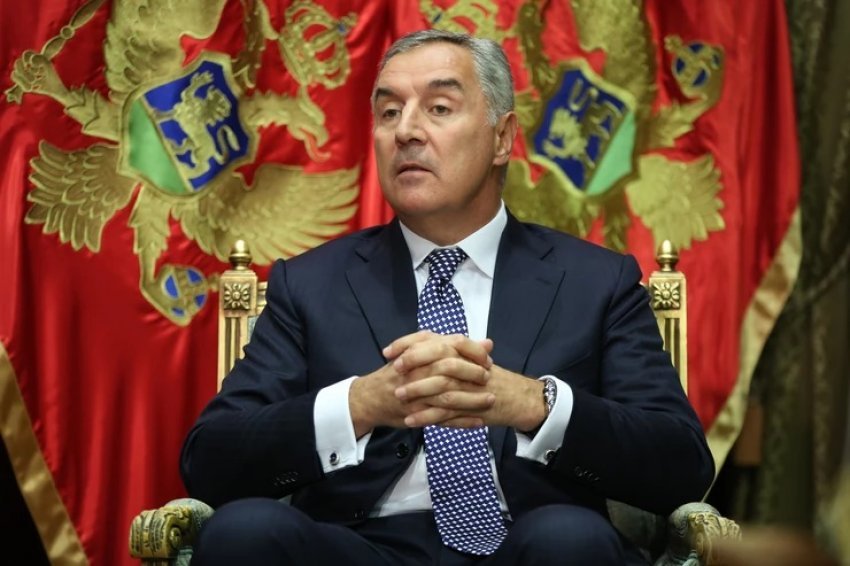 The government should not hurry with the decision to sign the Basic Agreement with the Serbian Orthodox Church, assessed the President of Montenegro, Milo Dukanovic, and said that every government must follow the interests of the state.
He told the journalists, after the opening of the 'Business Talks Between Montenegro and the Republic of San Marino', that he expects the Government to consider the issue in a responsible manner and to make a decision based on the completed procedures that will be in the interest of Montenegro.
When asked if the current version of the contract was acceptable to the Democratic Party of Socialists (DPS), he said that it was not, and that the party had already announced it.
"I see this phase of the conversation as preparatory. We should also discuss the extent of inclusion of all interested parties in defining, not the most important, but current issue. I believe that the Government will consider these warnings in a responsible manner," said Dukanović.
When asked how he commented on the announcement of the signing of the contract with the Montenegrin Orthodox Church, he said that it was positive.
"Everyone has the right to form a religious community and everyone has the right to a contract with the state," Dukanovic added.
Asked if DPS can deny support to the government, he said that his earlier statement was that the government should have a clear priority – the renewal of the negotiation process.
The second priority, as he stated, is an attempt to restore the shaken confidence of investors because the previous government collapsed the investment environment.
According to Dukanović, any attempt to move Montenegro off that track is a bad intention.
"My message is that there should be no rush to adopt decisions, any rush carries the risk of being interpreted as something that is being hidden from the public," Dukanović pointed out./rtcg