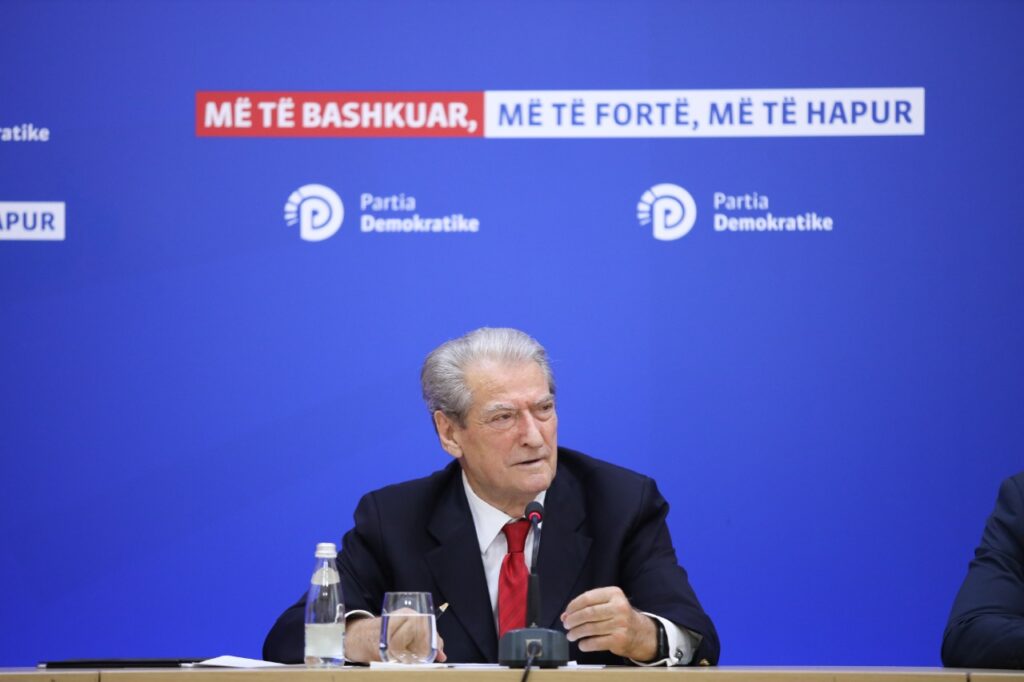 TIRANA, July 29 – "If you increase the price of energy, you will face the biggest civil revolt." This was the warning that the Chairman of the Democratic Party (DP), Sali Berisha made to Prime Minister Edi Rama not to increase the price of electricity.
Berisha accused the government of manipulations with the energy crisis, stealing from the purchase price on the stock exchange.
"If you dare to raise the price for the consumer, you will face the biggest popular revolt that Albania has known," said Berisha, a former premier.
"I call on the citizens to prepare themselves in all possible ways against this man who is capable of doing everything against you just to enrich himself, his family and his circle. Edi Rama, don't play with the price of energy, otherwise, DP will organize one of the most powerful revolts that any country has seen! Every kind of limit is being exceeded. Even now they are emptying the dams," said the chief democrat Sali Berisha during the press conference on Friday.
Answering the journalists' questions, the DP Chairman Berisha stated that he is in constant communication with Ilir Meta, a former president. He said that he communicated with Meta even when he was in the Presidency and now that he is the leader of the Freedom Party.
"We are in constant communication with Mr. Meta. Even when Mr. Meta was president, the party leader (former SMI's chairwoman Monika Kryemadhi) was in protest with the Salvation Front of Albania. Meetings are possible at any time. There will be a strong coordination in the opposition activity with the Freedom Party," said Berisha.
He was also asked about the documents published in recent days, where it is said that Ilir Meta has been a collaborator of the former Sigurimi, state security during the communist regime.
The DP head said that he had received the documents and that the person in question is Ilir Murati from Librazhdi. Berisha has considered the letter from the Authority of the former Security Files, which mentions Ilir Meta, as a report engineered by Edi Rama and the State Information Service.
/Argumentum.al