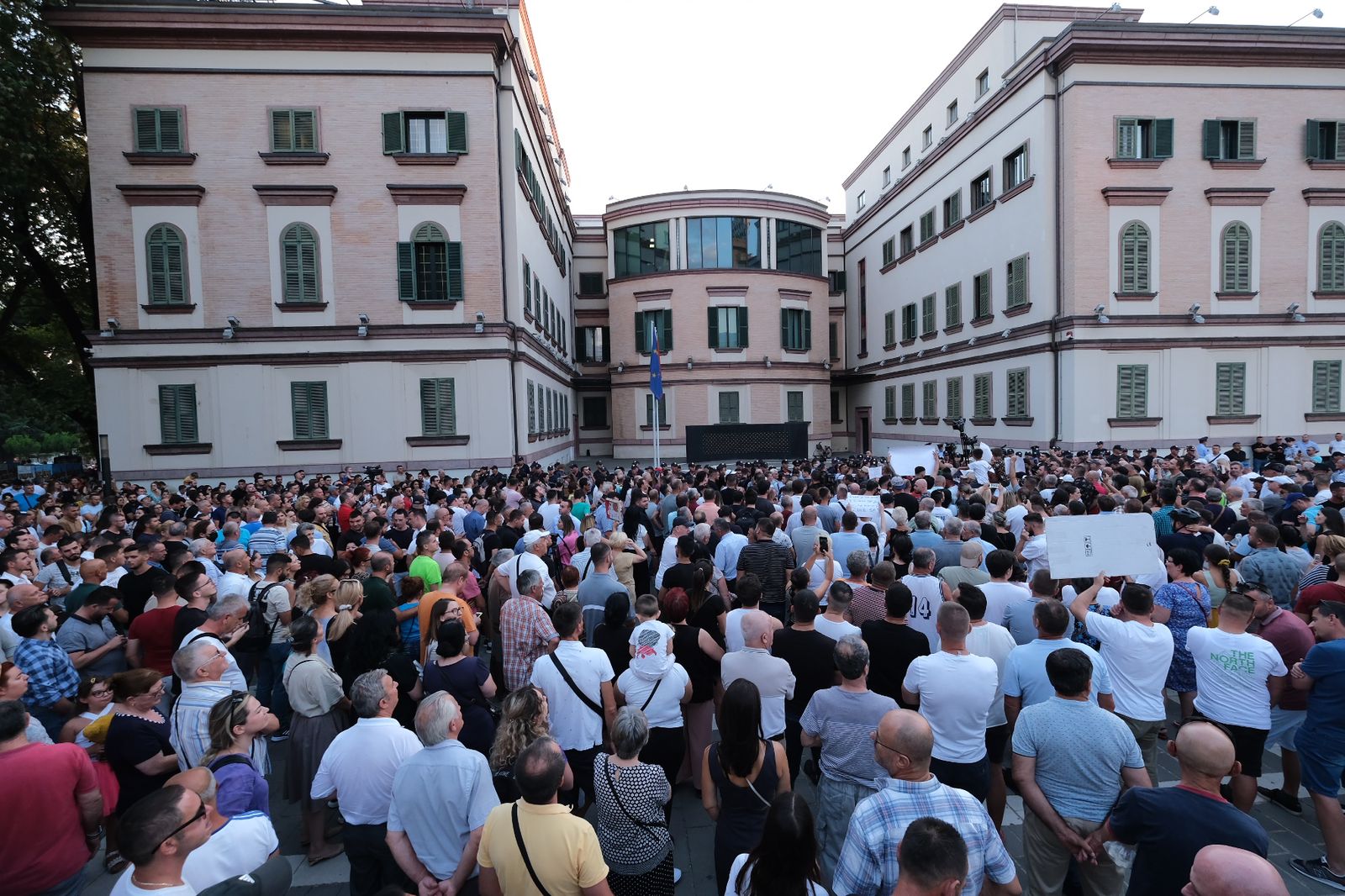 TIRANA, August 4 – A massive protest was organized by the civil society in Tirana on Thursday after the tragedy that happened on the beach of Potami in Himare, where the 7-year-old girl Jonada Avdia lost her life hit by a boat that was driven by the police commissioner than Arjan Tase from Elbasan, who previously also held the post of head of the Himara Police Station.
In support of this protest were the Democratic Party and the Freedom Party whose leaders Sali Berisha and Ilir Meta respectively denounced the tragedy asking the resignation of PM Edi Rama as well as of ministers Bledar Cuci and Mirela Kumbaro and of top police Gledis Nano. There was also a moment of tension between the citizens and the police at the Interior Ministry.
After the protest in front of the Interior Ministry, the citizens climbed the steps of the Prime Minister's Office where candles were lit, while they kept shouting in choir "Go away!" and "Without justice, there is no peace!"
The protesters gave an ultimatum to Edi Rama, demanding the dismissal of the Minister of the Interior, Bledi Çuçi, and the Minister of Tourism, Mirela Kumbaro. Speaking at the end of the protest, the lawyer Altin Goxhaj announced that the citizens had given Edi Rama a 72- hour ultimatum to dismiss the two ministers  after the murder of 7-year-old Jonada Avdiaj on the coast of Himara on August 2.  It was announced that if their demand is not met, they will protest again on August 8 at 19:00 in Tirana.
Throughout these days, tributes have been paid with candles and flowers in the place where the little girl lost her life, as well as in front of the Prime Minister's Office.
Likewise, Dom Gjergj Meta organized a tribute march in Shengjin on Wednesday, which started from the Church of Shengjin and continued along the coast, where citizens held flowers and candles in their hands.
/Argumentum.al