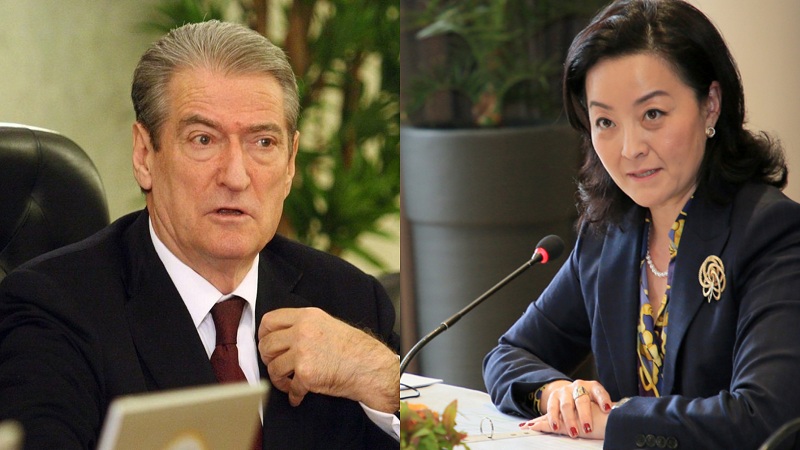 TIRANA, April 21 – The US Ambassador to Tirana, Yuri Kim reacted on Thursday after an incident during the plenary session of the Assembly, where former Prime Minister Sali Berisha pushed from the rostrum the chairman of the parliamentary group of the Democratic Party (DP), Enkelejd Alibeaj .
Kim said such attacks are a thing of the past that should not be repeated.
The days belonging to attacks on buildings, beating or pushing others from the podiums, threats against those who rightly say "no!", accusing others of wrongdoing, distortion of the rule of law, reliance on impunity is a past that should not be repeated, "Kim said in a surprisingly quick reaction on Twitter on Thursday.
It is easy to find out that all the curses mentioned above are directed against the DP veteran leader, Sali Berisha declared non grata by the US State Department and called dozens of times as dead by PM Edi Rama in plenary session of Parliament. If there is any Albanian leader hated by the US diplomatic envoy Kim is Berisha who, as a matter of fact, was the protégé of Washington which designated him as the first president of Albania in the early 1990s. /Argumentum.al