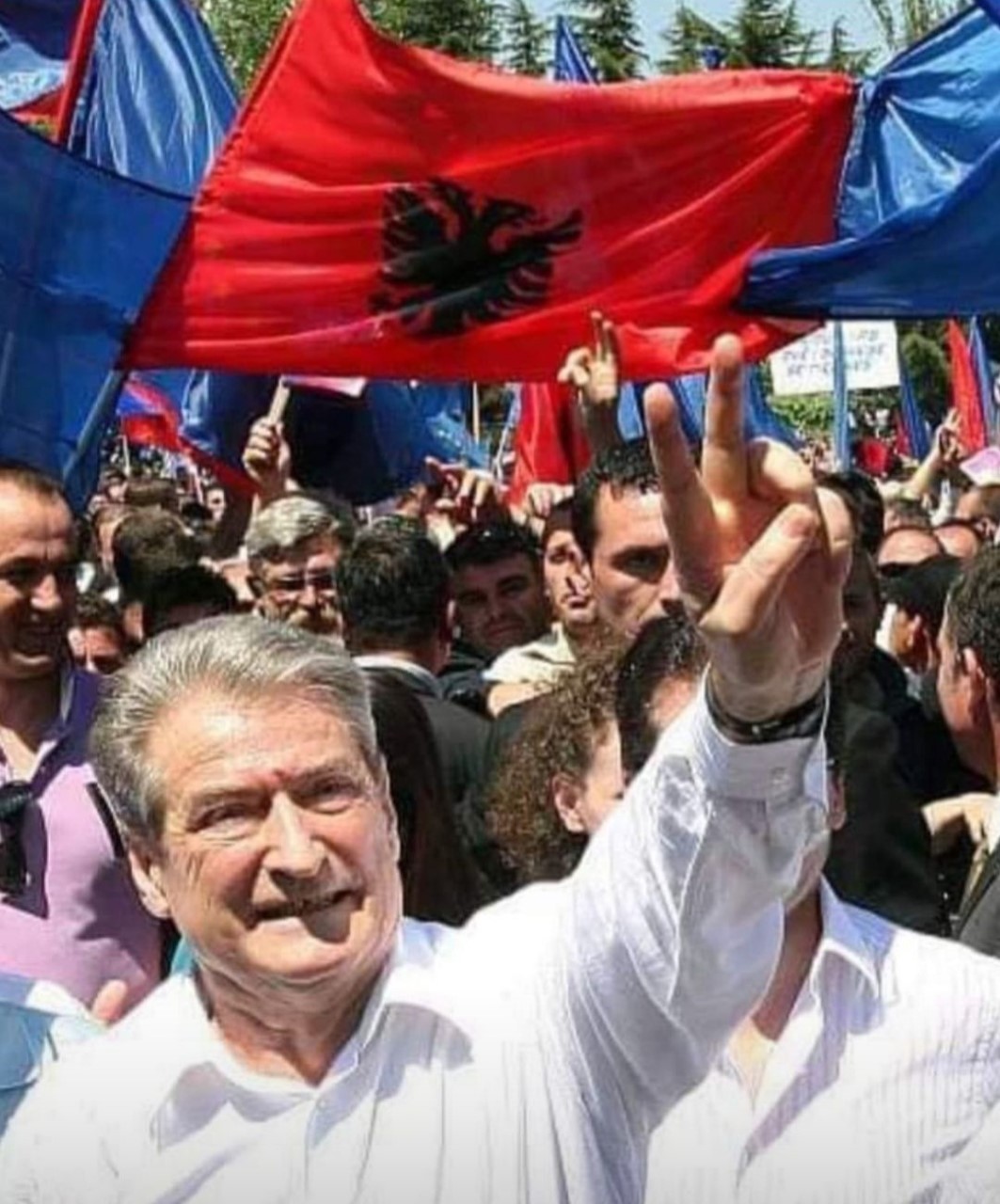 TIRANA, May 22 – As it was expected the veteran leader of the Democratic Party (DP), Sali Berisha has returned to the helm of the largest right-wing political force after winning overwhemingly in a nationwide vote on Sunday.
The preliminary results from most of the DP branches show that Berisha has garnered the overwhelming majority of votes in a race with the other candidate, Ibsen Elezi
It is reported that there were no irregularities and the principal one member, one vote was respected. Few ballots were considered irregular.
The return of Berisha went through an intensive campaign entitled 'Foltore' which turned into a conversation of Berisha with the grassroots of the party abandoned by the predecessor, Lulzim Basha who was forced to resign in face of massive failures leading DP to its worst political status.
DP members cast their votes massively in favor of Berisha despite the hostile offensive carried out by the US Ambassador, Yuri Kim against Berisha who was designated as persona non grata by State Secretary Antoni Blinken. Apparently the voters believed in the words of their leader that the accusations were false and PM Edi Rama was the mastermind under the guidance of George Sorros.
There are many unknowns regarding the stance of the US Ambassador who has declared that if Berisha returns to DP chairmanship the Embassy will cut any links with it. It is considered an unprecedented act!
But the person who fears most Berisha and his return to leading DP is Edi Rama who felt comfortable with Basha as the latter had concluded a secret deal with him.
In addition the political scene will change after the return to the leadership of Socialist Movement for Integration of President Ilir Meta who ends his 5- year mandate on July 24 this year.
In face of the aggravated economic and social crisis in Albania and the deterioration of the situation on the international political scene after the Russian aggression against Ukraine Albania will come out of the 'peaceful' ruling of Socialists. The latter's endeavor to keep afloat the faction in DP led by deputy Enkelejd Alibeaj seem non- productive because of the total lack of support to his tiny group by the DP membership. The ongoing farce of the presidential election has badly damaged Alibeaj's stature and he was forced to withdraw from the deal with Socialists not submitting any candidate for the second round in Parliament on Monday.
In the meantime any judiciary without knowing the future of political cooperation of Berisha with Meta one thing is clear: they will bring back the spirit of the genuine opposition to Albania as both of them have proclaimed a tough resistance to the current government. /Argumentum.al