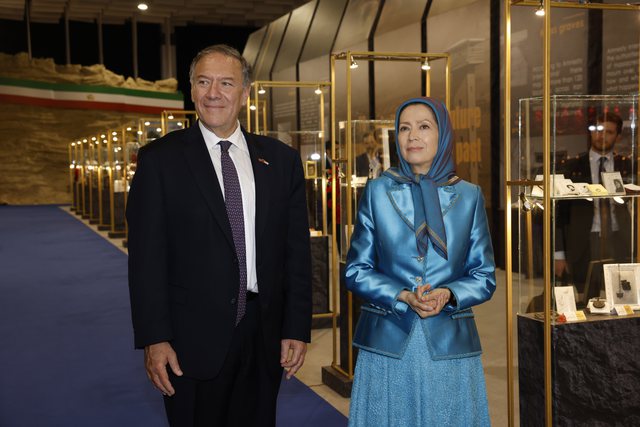 TIRANA, May 16 – Former US Secretary of State Mike Pompeo closed a two-day visit to Albania where, according to the reported official agenda, he was in the framework of the 100th anniversary of the establishment of Albania-US diplomatic relations in the Mujahideen Camp in company of the leader of the anti- Teheran government organization, Maryam Rajavi
After activities on Monday during which the former senior US official met with representatives of politics, Pompeo also visited the Ashraf 3 Mujahideen camp in Manza, Durres region, where he met with Maryam Rajavi, who is the leader of the Mujahideen organization. of Iran.
The MEK (short for Mojahedin e-Khalq meaning People's Mujahideen) is considered by the United States as the opposition to the Iranian regime and their very accommodation in Albania was done through an agreement with the US. MEK members have been sheltering in Iraq since the late 1980s, where they also built their base, a military stronghold called Ashraf, located 40 kilometers north of Baghdad. The first members of this group, which was earlier on the list of terrorist organizations by Washington, arrived from Iraq in Albania in the spring of 2013, as part of an agreement where Albania pledged to host a group of these fighters, but not all who lived in Iraq.
Reports say there are 4000 Mujahideen in the camp but the real number has never been known. Also, Albanian public opinion is not aware of what happens inside that camp in the territory of the Republic of Albania.
Some Albanian politicians including former Socialist Party PM Pandeli Majko maintain close relationship with Rajavi's fighters and he launched an appeal to 'free Tehran' in an annual rally held in Paris some years ago. /Argumentum.al